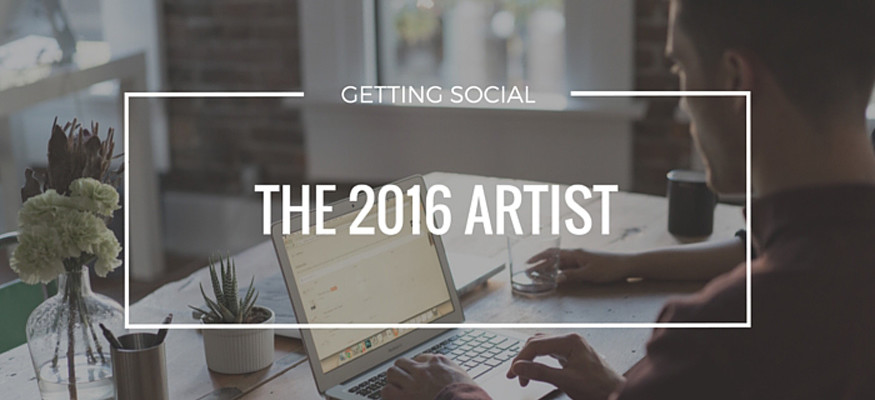 4 Ways To Win With Social in 2016
By Paula Soito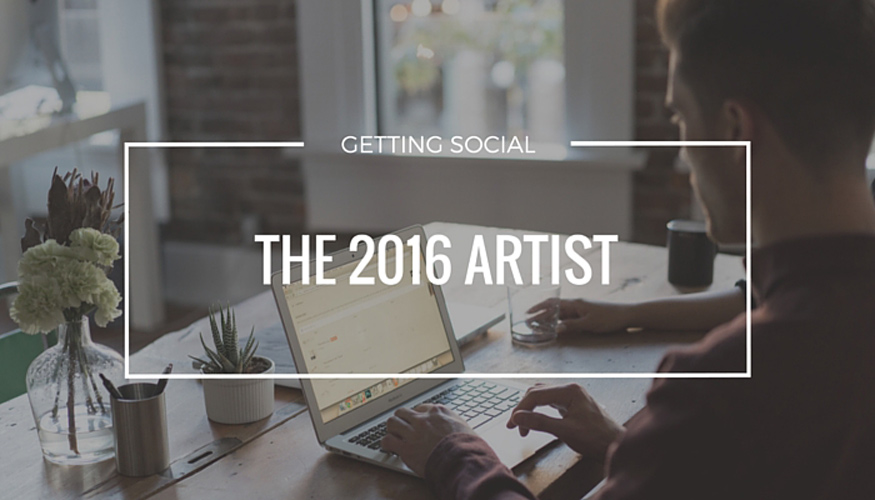 A Little Pep Talk
Social media is a force that can't be stopped. Its reach is widespread and deep. So using it to market your art makes perfect sense in 2016.
But before we talk about that, I want to tell you how super remarkable you are without it. I know I write to tell you ways you can improve your art business, but it's even more important that you're working on the practical application of your talent. It's paramount and honestly social media comes somewhere down the line after that (Completely up to you to say how far down the line that is!).
It can feel like we're not keeping up well enough because there's always some new technology flying toward us at light speed. So, before you read through my list of social To Do's in 2016, know that by simply sticking with your passion and creating art that would never exist without you means you're an amazing creative success.
And that perseverance of yours combined with your talent is what makes you as remarkable as you are. The most successful creative people on the planet do their work despite difficulty or even delays in achieving success. In other words, you're doing better than everyone who's not doing what you're doing.
"No matter how many mistakes you make or how slow you progress, you are still way ahead of everyone who isn't trying."
– Tony Robbins
Social Media Today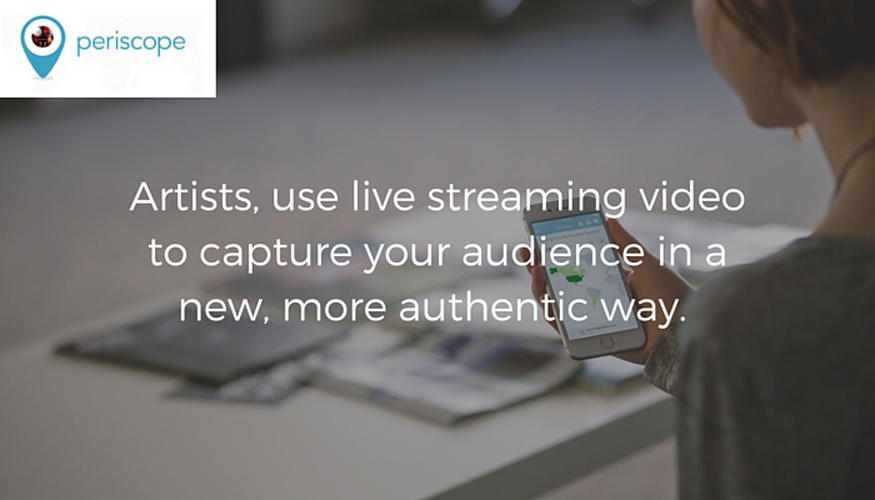 I took a minute to tell you all of that because these tips may be a bit tough for some to follow. I know they are for me. The good news is they're not necessary. But if you're ready to tackle social media marketing in 2016 to grow financially and gain recognition, then I have a list of 4 ways strategies that might help you lasso a win.
There are a few people living their lives online these days. Three and a half billion to be exact. That's a fact. I looked it up. (Ok. It's a tad over a few.) And your audience is there in the middle of it all getting shoved around. So, you're going to have to throw them a lifeline if you want to reach them sometime this century (which I'd like to mention has quite a long way to go). And social media is the dock you'll be standing on when you do it.
And, hey, guess what? You're already plenty qualified to use these strategies. The fact that you go online to share, like, comment, learn, and experience means you're plenty qualified to market there too.
You are Internet integrated.
So, try using these strategies to get to the top of the winner's podium. The goal is to spread your content in ways few artists are using.
1. 360 Video
Videos are picking up momentum online. In fact, they're starting to outrank images in the same way images showed up long ago to outrank text. However, there's a newish video in town that'll put you farther ahead of the curve. It's called 360 videos. I'm sure you've seen them on TV sports commercials, but never thought of using this type of videography for your art. The whole advantage is to connect in a more authentic way than you've done previously with your audience.
How To Use It: You'll need to borrow or buy a 360 video camera. Wait. Before you throw this idea out, you must know the hassle will be well worth the return. Remember that the reason 360 video are so hot now is because it's ultra engaging. It feels to the viewer as if they're actually there with you. First, Google a few and take a look. I recommend watching a couple of slower, serene, narrative 360 video shoots. Artists and creative like you are starting to use 360 videos to boost engagement with their art. 360 video lets viewers have a virtual experience with your art, gallery, show, process, or whatever you choose. By having them with you, their experience becomes more real and in turn they connect better with you and your art brand.
The Advantage: You don't have to be a videographer with lots of knowledge of video production. It's as simple as recording a regular video. And it's just as simple to edit and upload. So, be one of the first to use it and win big. It works great on mobile, desktop, or laptop. Video yourself outside, on stage, in your studio, at a show, etc. The ideas are endless as are the opportunities.
The Drawback: You'll have to access a 360 camera. They can range in price from the mid $200's on up. If you look around, you might just score one for much lower.
2. Live-Streaming Video
Last year, live-streaming video hit the Internet with little mainstream fanfare. Now that early adopters have turned into real users, sites like Periscope and Meerkat have been followed by others like Blab.I'm, and Appear.in. Many are joining in and live-streaming video is becoming surprisingly popular.
The reason live-stream is contagious is because unlike a video that's recorded previously and posted after the fact, the live stream is as current as you can get. And the current is all the craze in social right now.
Using live stream video lets you easily meet your fans face-to-face (virtually) by removing the distance barrier. Fans can interact with you in real time, yet be thousands of miles away. These interactions carry more truth, reality, transparency and authenticity. People are embracing these ideals as the new norm for social.
How to Use It: Sign up on one of the free platforms such as Periscope. Set up your profile. Watch some sample streams. Start the process by choosing what you'll broadcast. Come up with a simple idea. For example, you could stream a painting session, sculpting, welding, dancing, singing, etc. Decide on your space and a time. Write an introduction to let your audience know what you'll be showing them. It might be intimidating, but remember, you're the expert and people want to learn more about you and your amazing talent. So, try it! You might just end up being one of the first on Periscope to become an artist celebrity.
The Advantage: There are a lot of people using live streaming video, but not many yet who are using it specifically for the arts. Because it's still a fairly new social practice, by starting now, you can get ahead of the curve. You could create a channel that dominates Periscope. You can feasibly dominate your own niche. For example, maybe you conduct live streams for beginning artists teaching them the ins and outs, or behind-the-scenes looks at what it takes to be an organized artist, or even step-by-step tutorials on specific art methods, and so on.
The Drawbacks: Live streaming requires your time and full attention. You don't have the freedom to pause and return later the way you can with regular video. You also won't be able to edit, of course. In addition, you have to prepare your environment ahead of time (dirty socks off the floor) and have a specific topic and basic outline in mind of what you want to cover. You'll also want to have a general timeline (15 to 20 minutes is best). Finally, while additional purchases aren't necessary, you may find yourself wanting a smart phone stand, a clip on microphone or a phone case with built in lighting. All of which can drive up the cost of your new marketing strategy.