FAMOUS ARTISTS' HOUSES
We discover some of Europe's most prominent artists, and the houses that inspired them
Claude Monet / Leonardo da Vinci / Pablo Picasso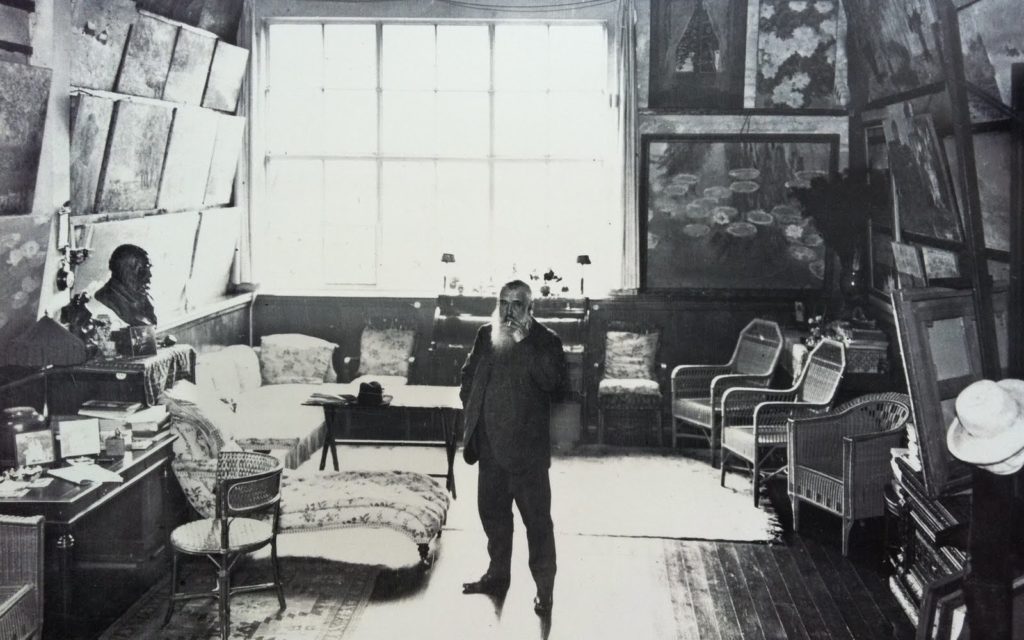 When Monet and his family settled in Giverny in 1883 the piece of land sloping gently down from the house to the road was planted with an orchard and enclosed by high stone walls.
A central alley bordered with pines separated it into two parts. Monet had the pines cut down, keeping only the two yews closest to the house to please Alice.
From this Clos Normand of about one hectare, Monet made a garden full of perspectives, symmetries and colours.
The land is divided into flowerbeds where flower clumps of different heights create volume. Fruit trees or ornamental trees dominate the climbing roses, the long -stemmed hollyhocks and the coloured banks of annuals. Monet mixed the simplest flowers (daisies and poppies) with the most rare varieties.
The central alley is covered over by iron arches on which climbing roses grow. Other rose trees cover the balustrade along the house. At the end of the summer nasturtiums invade the soil in the central alley.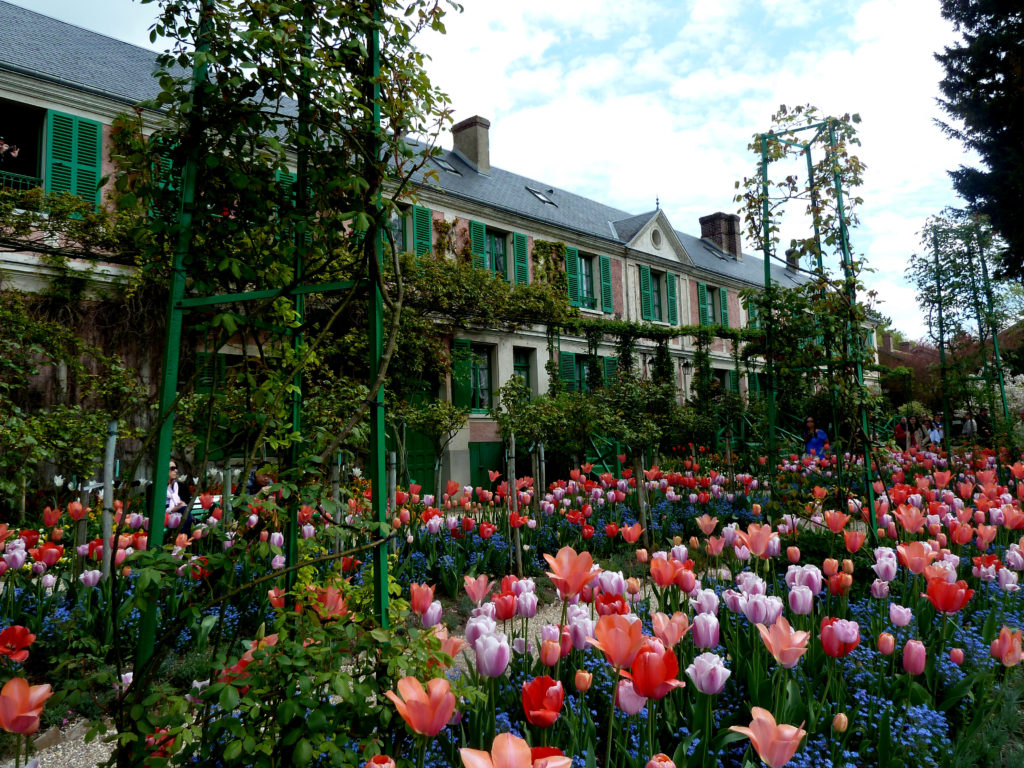 Claude Monet did not like organized nor constrained gardens. He married flowers according to their colours and left them to grow rather freely.
With the passing years he developed a passion for botany, exchanging plants with his friends Clemenceau and Caillebotte. Always on the look-out for rare varieties, he bought young plants at great expense.
In 1893, ten years after his arrival at Giverny, Monet bought the piece of land neighbouring his property on the other side of the railway. It was crossed by a small brook, the Ru, which is a diversion of the Epte, a tributary of the Seine River. With the support of the prefecture, Monet had the first small pond dug ; even though his peasant neighbours were opposed. They were afraid that his strange plants would poison the water.
Later on the pond would be enlarged to its present day size. The water garden is full of asymmetries and curves. It is inspired by the Japanese gardens that Monet knew from the prints he collected avidly.
In this water garden you will find the famous Japanese bridge covered with wisterias, other smaller bridges, weeping willows, a bamboo wood and above all the famous nympheas which bloom all summer long. The pond and the surrounding vegetation form an enclosure separated from the surrounding countryside.
Never before had a painter so shaped his subjects in nature before painting them. And so he created his works twice. Monet would find his inspiration in this water garden for more than twenty years. After the Japanese bridge series, he would devote himself to the giant decorations of the Orangerie.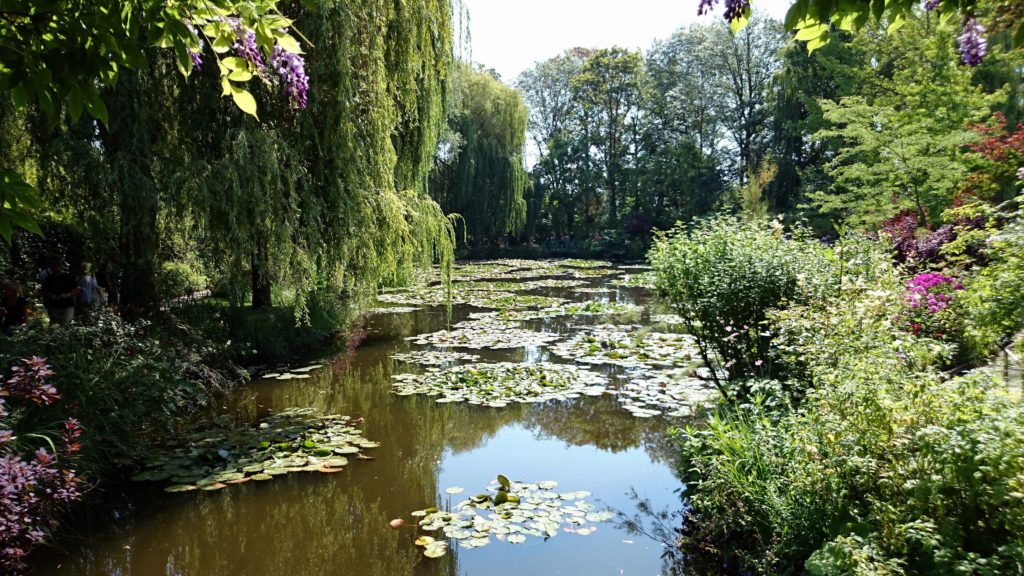 Always looking for mist and transparencies, Monet would dedicate himself less to flowers than to reflections in water, a kind of inverted world transfigured by the liquid element.