Art Market's Exclusive Interview with Renowned Artist Jeff Koons – The First of Many Future Exclusives
Art Market Magazine has seen a continual rise in popularity since its inception almost two years ago. Today we are happy to announce one of our biggest interviews to date, featuring none other than Jeff Koons.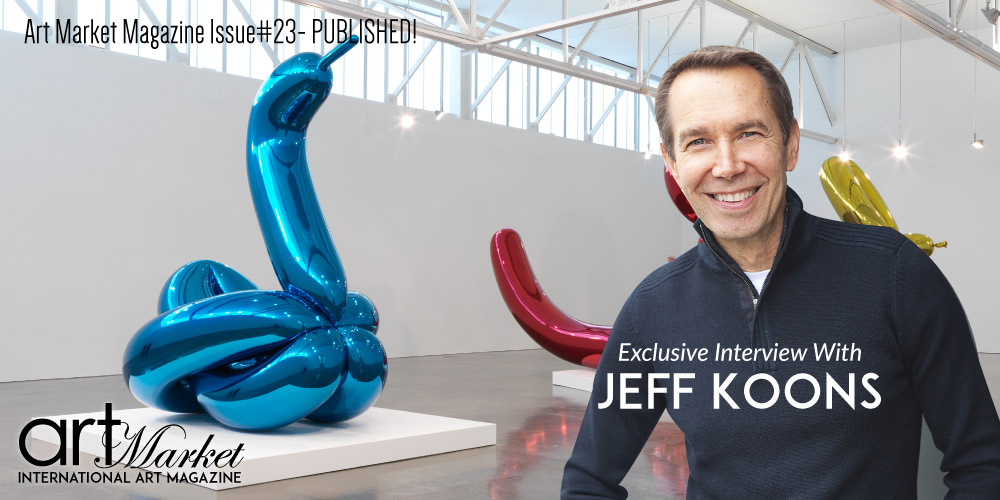 Art Market Magazine has seen a continual rise in popularity since its inception almost two years ago. Starting as a budding publication, Art Market now boasts a partner website to accompany all of the extensive fine and contemporary arts coverage provided in each issue, with both offering a range of fantastic and insightful coverage of all things going on in the art world today.
Today we are happy to announce one of our biggest interviews to date, featuring none other than Jeff Koons.
Exclusive Interview with Jeff Koons – More Future Interviews with the World's Leading Artists Will Follow…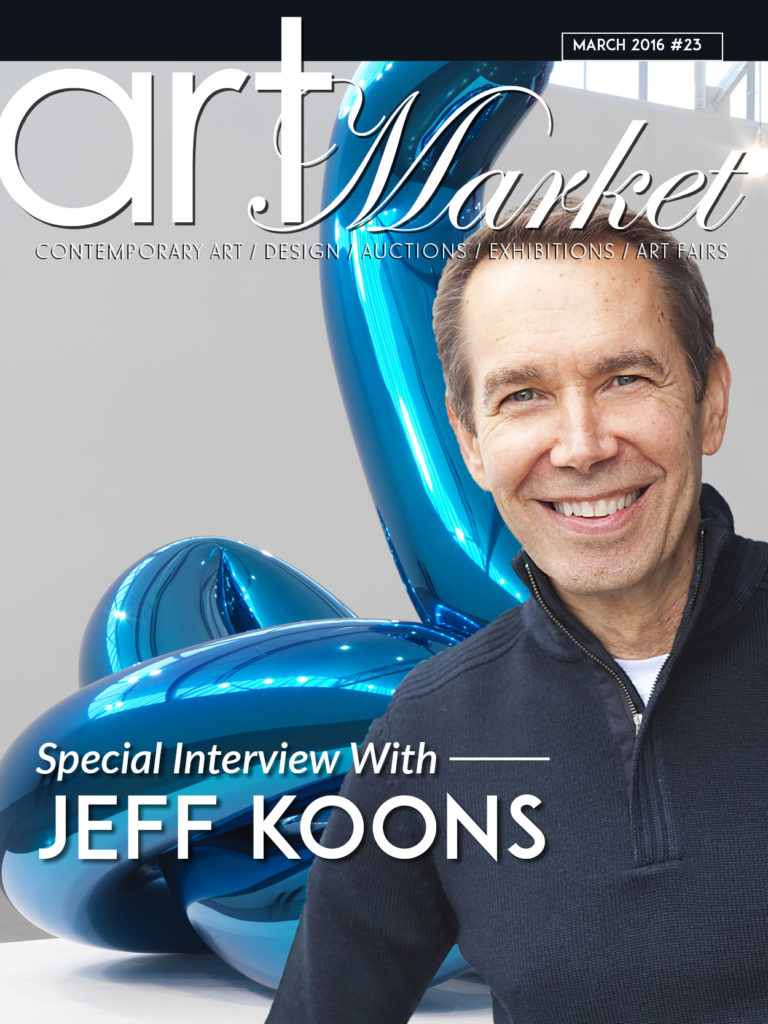 Jeff Koons needs little introduction amongst fans of the art community -he is often cited as one of the biggest names in contemporary art, and we are very excited to feature an extensive interview with him in our newest issue.
Art Market Magazine is no stranger to featuring interviews with the best and brightest artists around – we make it one of the key components of our publication, and love to feature both emerging talents alongside established names such as Koons.
Jeff Koons represents the growing reputation of Art Market Magazine, as he is certainly our biggest interviewee to date, and will be the first in a long line of great artists to feature in the publication each month.
Our in-depth interview with the 'rock star' of contemporary art features an insightful discussion with Koons, where he discusses all things art, along with musings about his life and where he expects to find himself in the future – it is not one to miss.
The interview with Koons will be the first of many feature articles that will interview some of the leading names in fine and contemporary art, showcasing the growing reputation of Art Market Magazine as one of the top publications in this field.
Extensive Coverage of Art Dubai & Art Basel Hong Kong Fairs
Art Market Magazine is no stranger to covering exhibitions. As the scope and reach of the magazine has grown, so too has our ability to provide coverage from some of the biggest art exhibitions, auctions, fairs and festivals.
Art Dubai and Art Basel Hong Kong are two of the latest art fairs to be given extensive coverage in our magazine.
Art Dubai is one of the largest art fairs in the United Arab Emirates and features 90 galleries that contain exhibitions from all across the globe, including many of the finest artists from the Middle East.
Art Basel Hong Kong has proven to be one of the premier art fairs for the Asian art community, with more than half of the work exhibited coming from Asia and Asia Pacific.
Both look to be some of the best fairs to date this year, and Ark Market Magazine is incredibly proud of our in-depth coverage of both, which promises to be a fascinating and insightful read for our international readership.
Art Market Magazine Will Be Celebrating its Second Birthday Very Soon
The upcoming issues for next month's Art Market Magazine will be a monumental one as we celebrate our second year as a publication with issue 24.
It will be a celebratory issue of the magazine where we will look back on how far we have come as well as looking ahead to the very bright future, along with all manner of exciting and exclusive content.
Editor and founder of Art Market Dafna Navarro has been the driving force behind Art Market's success, as her tireless work and effort over the past two years has helped to establish on the growing fine and contemporary arts publications in the world.
An exclusive interview with Dafna will be featured in this special edition of Art Market Magazine. Readers will be able to find out all about the humble beginnings of the magazine, along with lots of other interesting facts about the publication and how it has grown over the course of two years.
It should be a fascinating read and is one not to be missed!
New Contributors Wanted!
We have always been on the lookout for talented contributors with a passion for art. There are no prerequisites to become a contributor; we want to hear the thoughts and opinions from all walks of life. Art is universal; it effects and influences everyone differently. You can be an artist yourself or just love to write about it -we want as many perspectives as possible!
The future is very bright for International Ark Market. We are looking forward to every step we take and hope the many people can join us along the way!
Available in both Digital and Physical Formats!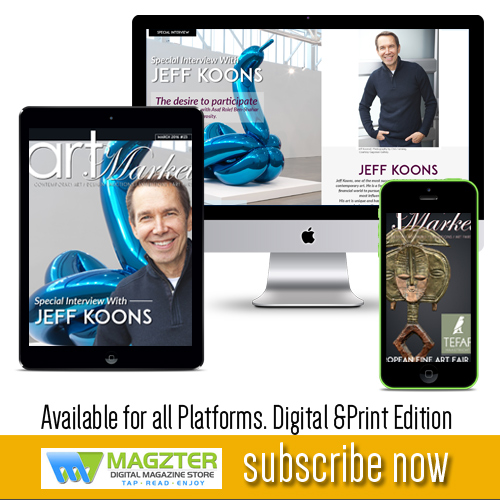 Art Market is continuing to see more and more distribution opportunities open up for the magazine, allowing us to find an even larger audience than ever before. We want to provide coverage of all things art to fans in every country in the world, creating a community of fans and artists that can share their passion for art through our various platforms, including Art Market Magazine.
We are available in a number of popular digital newsstands, including Pocketmags and Magzter, as well as being available on Google Play for Android devices and the App Store for Apple devices. These platforms allow the exponential growth of Art Market Magazine, and we are very happy that we can be made available to readers from every background throughout the world. Art Market Printed Edition available in the U.S by Magcloud.com
Art Market Magazine. The International Magazine for contemporary Fine Art. Bringing you inside the global art world with more access and insight to the people, places and events that shape our industry. With deeper focus on auctions, art fairs and exhibitions from all over the world, interviews with the new emerging artists and coverage of the most updated and neat Fashion&Art collaborations. New style, New content, New International Art Magazine.