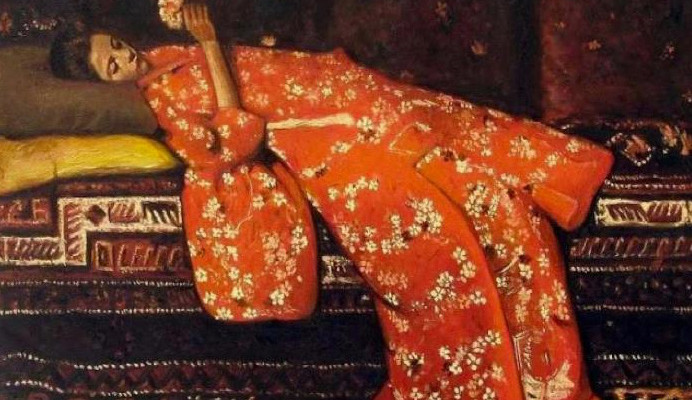 George Hendrik Breitner (1857-1923)
George Hendrik Breitner was born in Rotterdam in 1857.
In 1876, he enrolled at the academy in The Hague. Later, he worked at Willem Maris' studio. In this early period he was especially influenced by the painters of the Hague School. Breitner preferred working-class models: labourers, servant girls and people from lower-class neighbourhoods. He saw himself as 'le peintre du peuple', the people's painter. In 1886, he moved to Amsterdam, where he recorded the life of the city in sketches, paintings and photos. Sometimes he made several pictures of the same subject, from different angles or in different weather conditions. Photos might serve as an example for a painting, as for his portraits of girls in kimonos, or as general reference material. Breitner often collaborated with Isaac Israels; both painters are referred to as Amsterdam Impressionists. Conservative critics called Breitner's style 'unfinished'.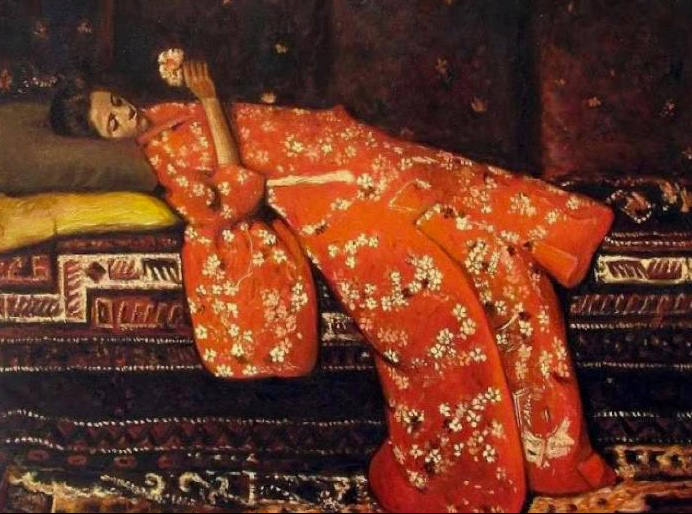 Inspired by Japanese prints, Breitner made at least twelve paintings around 1894 of a girl in a kimono. She assumes different poses and the kimono often has a different colour. What catches the eye here is the embroidered, white silk kimono with red-trimmed sleeves and an orange sash. The dreamy girl is sixteen-year-old Geesje Kwak, a hat-seller and one of Breitner's regular models.