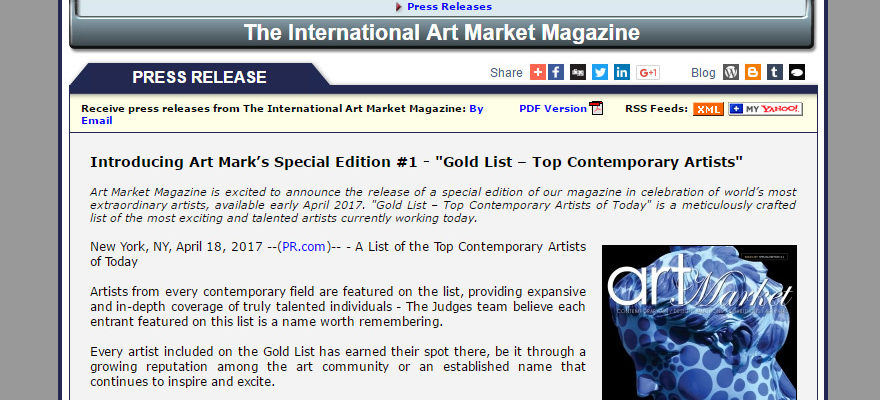 Introducing Art Market's Special Edition #1 -'Gold List – Top Contemporary Artists'
Art Market Magazine is excited to announce the release of a special edition of our magazine in celebration of world's most extraordinary artists, available early April 2017.
'Gold List – Top Contemporary Artists of Today' is a meticulously crafted list of the most exciting and talented artists currently working today.
A List of the Top Contemporary Artists of Today
Artists from every contemporary field are featured on the list, providing expansive and in-depth coverage of truly talented individuals – we believe each entrant featured on this list is a name worth remembering.
Every artist included on the Gold List has earned their spot there, be it through a growing reputation among the art community or an established name that continues to inspire and excite.
Nothing gives us more pleasure than recognizing these inspirational talents and providing a platform for the exposure they so greatly deserve.
The Gold List not only showcases an incredible repertoire of work for each entrant, but also an insight into to person behind the art, with an in-depth biography and feature article also included for every artist.