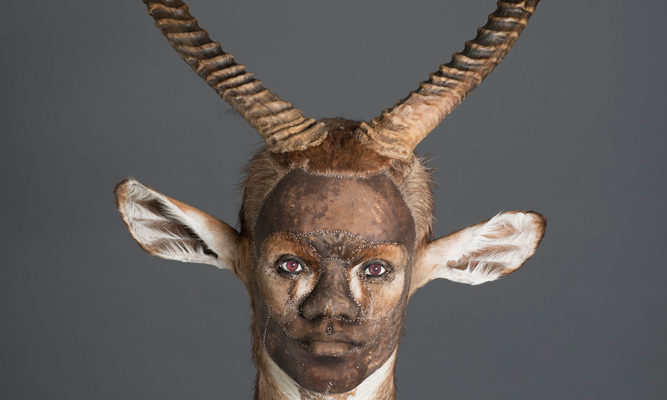 Kate Clark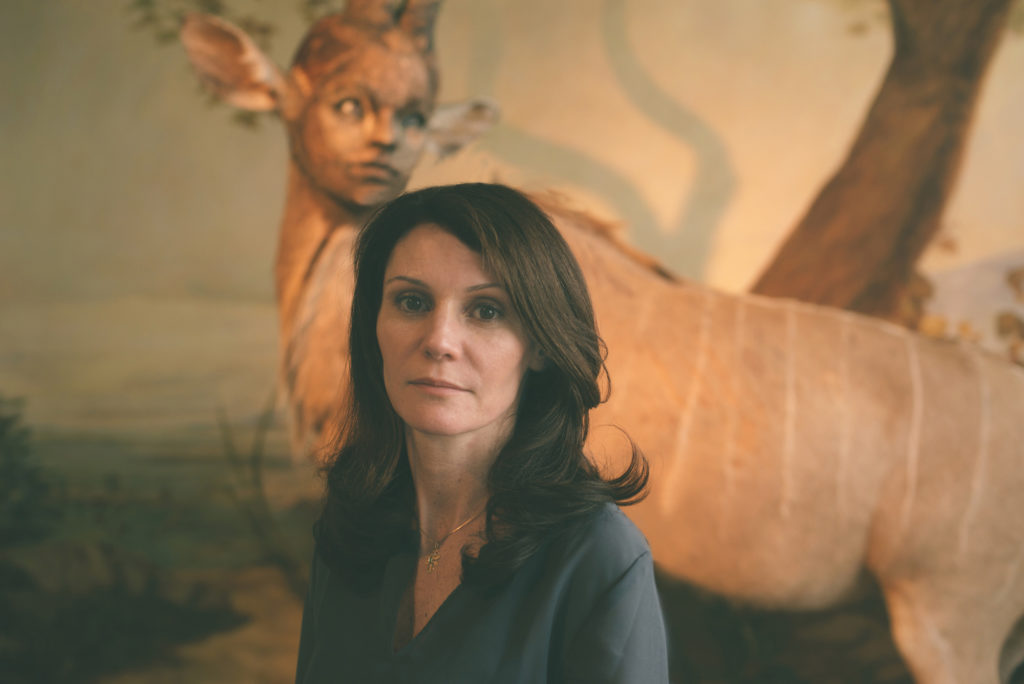 Kate Clark is a sculptor who lives and works in Brooklyn, NY. Her sculptures synthesize the human face and the body of wild animals, exploring the overlap that exists across our cultures, and within our histories.
Kate had her first solo exhibit at Claire Oliver Gallery in New York in 2008. Since then she has been included in solo and group museum exhibitions at the Aldrich Museum of Contemporary Art, The Islip Art Museum, and The Bellevue Arts Museum, the Mobile Museum of Art, MOFA: Florida State University, Cranbrook Art Museum, Frist Center for the Visual Arts, The Winnepeg Art Gallery, the Glenbow Museum, the Musée de la Halle Saint Pierre, Paris, The Art Gallery at Cleveland State University, the Hudson Valley Center for Contemporary Art, the Nevada Museum of Art The Newcomb Art Museum and the David Winton Bell Gallery at Brown University.
Her work is collected internationally and is in public collections such as the JP Morgan Chase Art Collection, the 21c Collection, the David Roberts Art Foundation in London, and the C-Collection in Switzerland. Clark attended Cornell University for her BFA and Cranbrook Academy of Art for her MFA and has been awarded fellowships from the Jentel Artists Residency in Wyoming,
The Fine Arts Work Center Residency in Provincetown, MA., and the Marie Walsh Sharpe Studio Program in New York. Clark was nominated for a Louis Comfort Tiffany Award and an American Academy of Arts and Letters award. Clark was awarded a grant from The Virginia Groot Foundation in 2013 and a New York Foundation For the Arts (NYFA) Fellowship Award in 2014.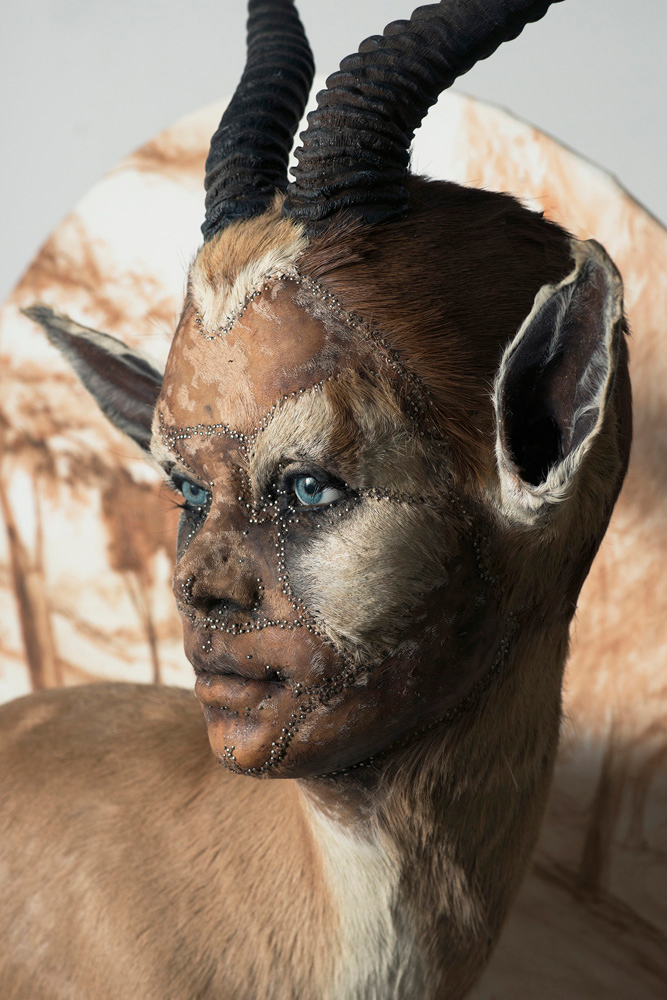 Kate Clark .Charmed
Medium: Springbok hide, antlers, clay, foam, thread, pins, rubber eyes, steel and wood base, painted canvas
Size: 72 x 40 x 23 inches
2015
Clark's sculptures have been featured in the Wall Street Journal, New York Times, New York Magazine, Art21:Blog, The Village Voice, PAPERmag,
The Atlantic, NYArts, Huffington Post, Hi Fructose, the BBC World News Brazil, Hey! Magazine, Time Out, ID Paris, Cool Hunting, Wallpaper, VICE, Sculpture Review and many other publications.
Kate's work is the cover image for Art ltd. magazine, November/December 2014. Kate was filmed by National Geographic in her studio over a 2 month period for a short documentary about her work.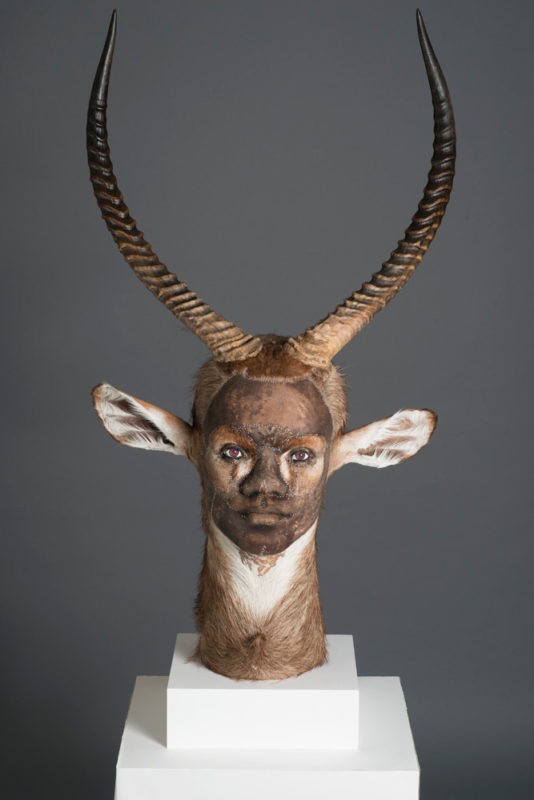 Asserting His Influence
Medium: waterbuck hide, horns, clay, foam, thread, pins, rubber eyes
Size: approx. 48 x 22 x 22 inches
2015