KUMI YAMASHITA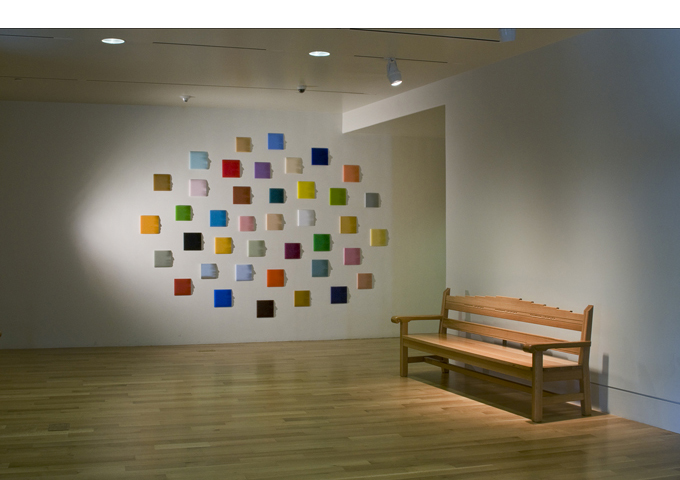 Born in Japan but now living and working in New York City, artist Kumi Yamashita does incredible things with light and shadows. Kumi has an impressive list of solo and group shows sine the late 90s along with a host of permanent collections around the world.
Kumi received her bachelor in fine arts at the Cornish College of the Arts in Washington and obtained her masters in fine art from the Glasgow School of Art in the UK.
In her series entitled Light & Shadow, Kumi uses a single light source along with an assortment of perfectly placed objects to create incredible shadow silhouettes and artwork on walls. Please enjoy this small sample below, and be sure to visit Kumi's official site for even more amazing artwork.
LIGHT & SHADOW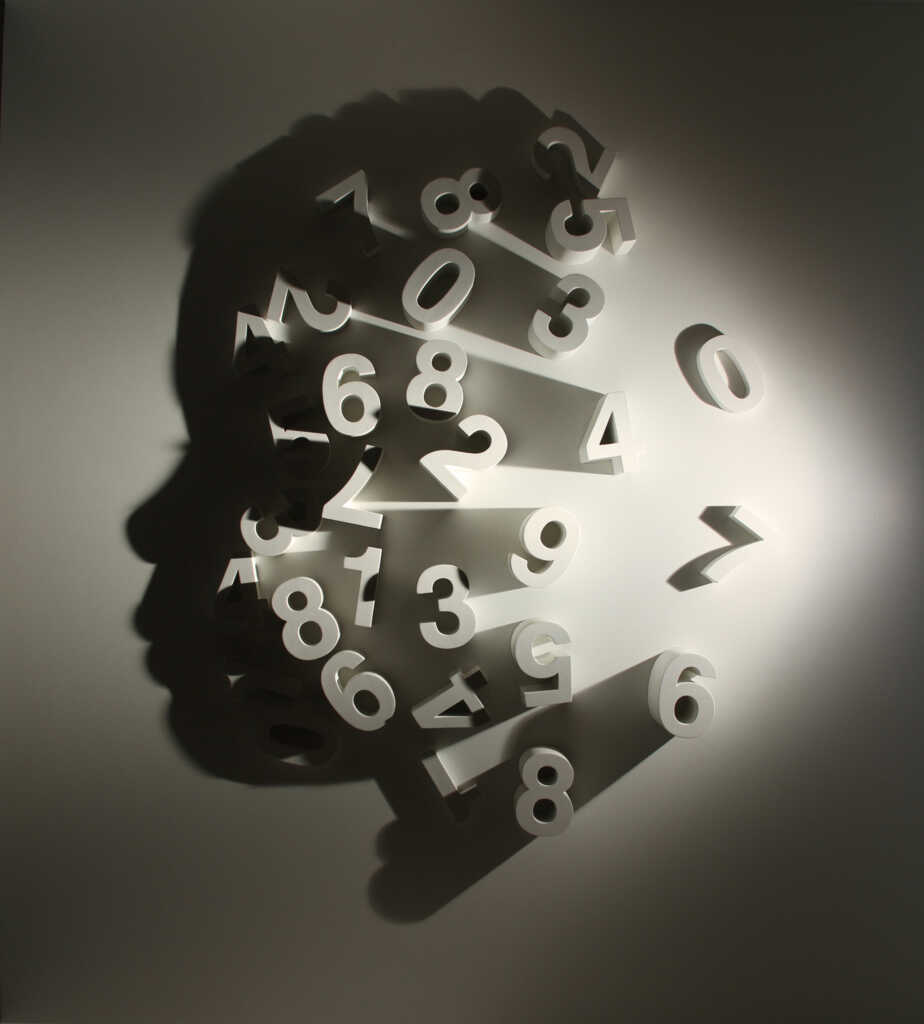 "I sculpt using light and shadow. I construct single or multiple objects and place them in relation to a single light source. The complete artwork is therefore comprised of both the material (the solid objects) and the immaterial (the light or shadow)."
"Fragments" consists of  resin tiles which cast the shadow profiles of 40 New Mexican residents of different backgrounds and ethnicities, people I met while traveling throughout New Mexico in 2008. It is both testament and celebration of the people whose names may never make it into the history books or history museums, but who definitely make up the rich fabric of life in a pueblo, city, county, and state.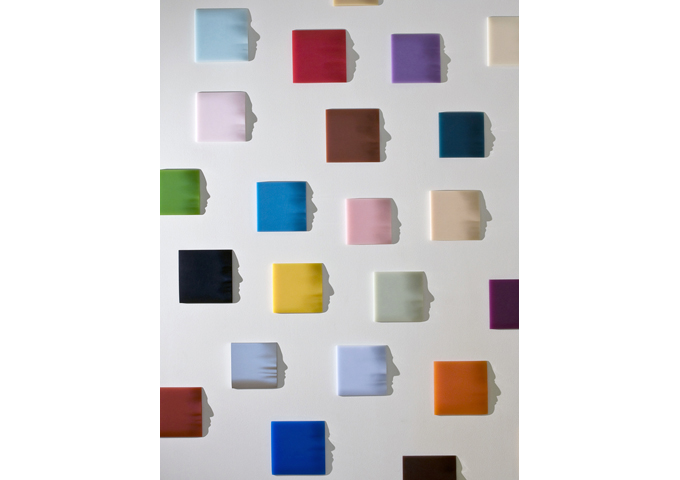 FRAGMENTS
2009
H270, W400, D2cm
Cast resin, single light source, shadow
Permanent Collection of New Mexico History Museum, Santa Fe USA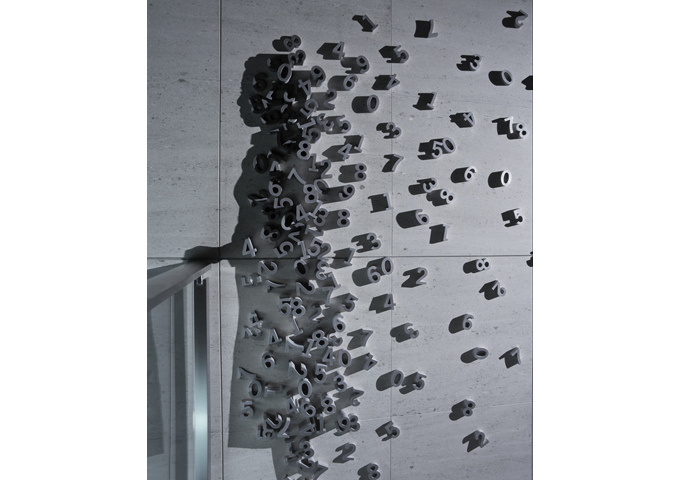 CITY VIEW
H250, W500, D5cm
Aluminum numbers, single light source, shadow
Commissioned by Namba Parks Tower, Osaka Japan.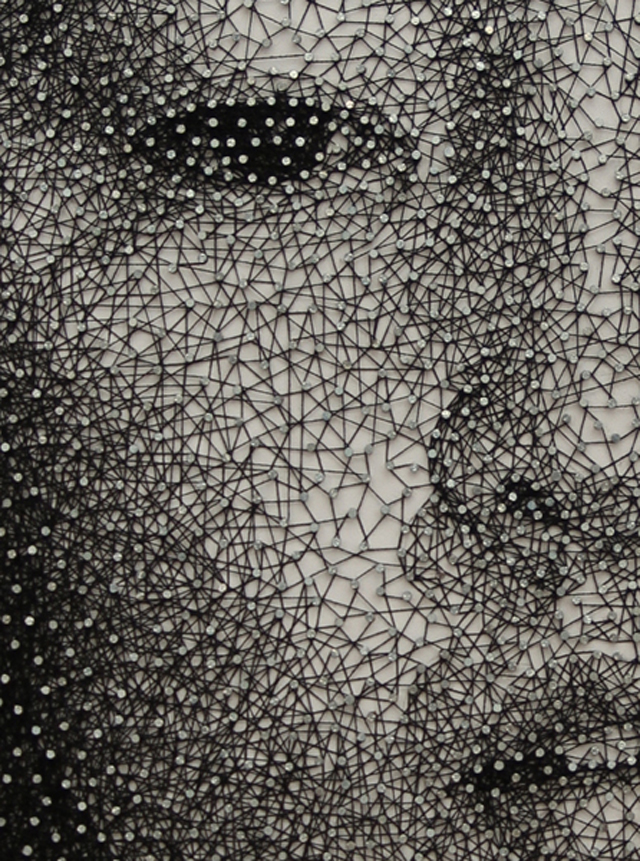 CONSTELLATION
This body of work consists of three simple materials that, when combined, produce the portraits:
a wooden panel painted a solid white, thousands of small galvanized nails, and a single, unbroken, common sewing thread.