Leonid Balaklav
An Obsessive Portraitist
Leonid Balaklav (b. in Bieltzi, Moldavia, USSR, 1956 ) explores and paints himself and others time and again, somewhat obsessively. He finds something different in the same "model"—the light, the background, or a sitter who has meanwhile aged. The exhibition is comprised of self-portraits, portraits of the artist's family, and portraits of others. The third group offers a social section—professors, politicians, curators, collectors and neighbors—met by an immigrant to a new land, and sets a map of "characters" from all levels of society.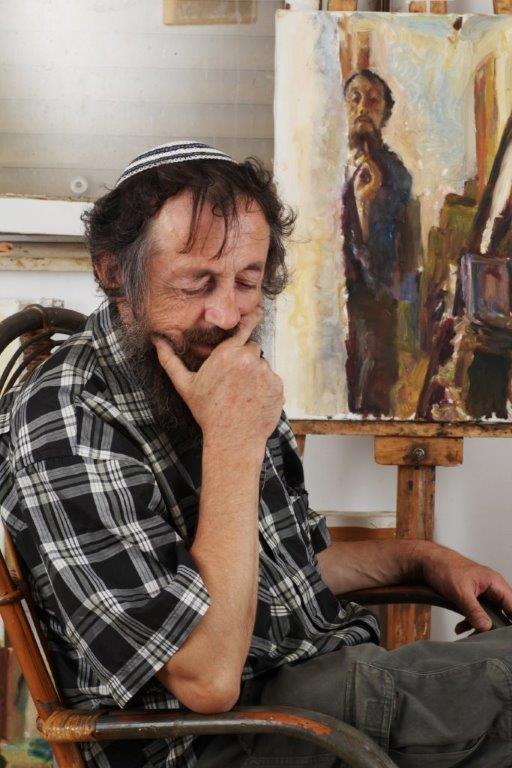 Born in Bieltzi, Moldavia, studied at the Kiev School of Arts and the Odessa Art Institute.
Immigrated to Israel in 1990 and settled in Jerusalem.
Balaklav was known as a promising artist in Moldavia. In his early work in Russia' he sought to conduct a dialogue with the works of the great masters such as Caravaggio' Rembrant and Repin.
Balaklave's palette of colors underwent an extreme change even while he was still living in Russia. The change erupted with his resolute decision to leave the country of his birth and to acquire a new homeland. The brown and black tones that had dominated in his works now gave way to much brighter tones, mainly of oranges, reds and yellows, which sought to give expression to a sensation of great inner light or an inner illumination rather than to an actual depiction of reality.
Today Balaklav paints alleys in Jerusalem, doorways and entrances, inanimate objects, and portraits. More than any of these, however, his self-portraits constitute a leading theme that accompanies his entire oeuvre. These portraits are like an anchor, from which all the other parts of his oeuvre draw their legitimacy.
Balaklav's figure as seen through the canvases never appears like an ideal figure. At times it is tormented, at times lost. It is never tranquil or whole. Balaklav's endeavors to interprethimself are discernible in the tens of self-portraits.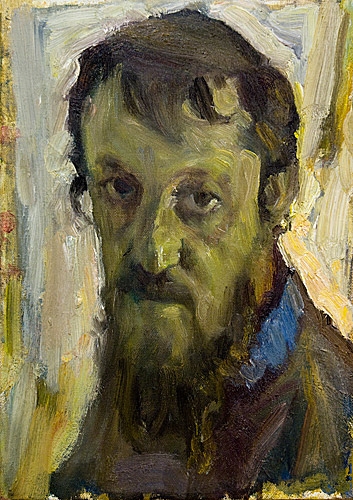 "Leonid Balaklav acquired his reputation mainly in the 1990s, due to his tormented self-portraits. Later, came the portraits of family and friends, that revealed the painter's enchantment with the local natural light and there were still lives, and occasionally landscapes. But it seems that only now, once the 'fence' has been dismantled, the artist has the ability to confirm the world as achieving a balance between synthesis of inner and external world that radiates physical and spiritual light, while projecting a feeling of goodness and blessing"
– Gideon Ofrat, Behind the Fence, 2010