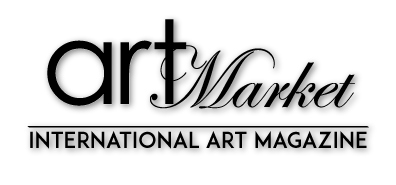 About Art Market Magazine

International Fine Art Magazine

Art Market Magazine was founded in 2014, and in just three short years the magazine has grown from a passion project covering local artists and their work to truly international publication that takes you on a journey through the global art world.
Now, Art Market Magazine is a leading art publication providing coverage of international auctions, art fairs, and exhibitions.
There is also a range of exclusive interviews featured in every issue from both emerging and renowned artists from across the globe, including Jeff Koons, Cindy Sherman, Yayoi Kusama, Antony Micallef, Banksy, Andrew Salgado and many more
In collaboration with RMG and Art Market Magazine:

 A FREE full year subscription for all visitors of all art fairs in 2018 (by Magzter.com)
A FREE special edition hardcopy of the GOLD LIST (ISSUES 1 & 2)

All upcoming digital issues of Art Magazine (from ISSUE 37 Forward) will feature special coverage of RMG art fairs, including interviews with main artists and their work

Free Printed Edition of the GOLD LIST

The GOLD LIST is an exclusive bi-annual edition of Art Market Magazine, showcasing the work of the most talented artists in the world today, with an in-depth feature article covering the artist, their work and inspiration.
A special edition hardcopy of the GOLD LIST #1 will be distributed for FREE at the upcoming Spectrum Miami/ Red Dot Miami exhibitions in December 2017!
More than 45,000 expected in attendance, offering enormous exposures to specialists in the art fields including curators, gallery directors, collectors, and journalists
A special edition hardcopy of the GOLD LIST #2 will be published in the USA and Canada on February 20th and distributed for FREE at upcoming art expos in 2018.
Each event is expected to feature more than 50,000 visitors, providing incredible exposure for each of the featured artists and contributors to the GOLD LIST #2.

Upcoming RMG Events with Free Magazine Distribution

Spectrum Miami / Red Dot Miami – December 6—10, 2017
ArtExpo Las Vegas – January 27—31, 2018:
ArtExpo New York / [SOLO] / [FOTO SOLO] – April 19—22, 2018
Art Santa Fe – July 12-15, 2018
Art San Diego – October 18—21, 2018
••• New style, New content, New International Art Magazine!!! •••
Art Market Magazine, Bringing you inside the global art world with more access and insight to the people, places and events that shape our industry. With deeper focus on auctions, art fairs and exhibitions from all over the world, interviews with the new emerging artists and coverage of the most updated and neat events.
AVAILABLE ON ALL PLATFORMS FOR READERS ANY TIME ANY WHERE
Art Market Magazine available for subscription and single issues on many digital platforms, including Magzter,  Pocketmags.com, Google Play and iOS.  Magzter is one of the leading digital newsstands in the world today, with a global reach of millions, which is precisely the readership and audience that Art Market is geared towards, making them an ideal partner for distribution.

Art Market Magazine available in a Print Edition by MagCloud.com In the US.
Get your Print Edition Now!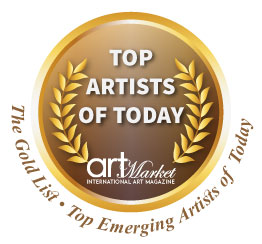 PRINT EDITION. Full Distribution Worldwide!
The honorable Art Market Magazine's GOLD LIST of Top Emerging Artists,
gets a full distribution and exposure to over 50,0000 readers around the world, with a direct distribution
in Print & Digital at Barnes & Noble's Stores in the US and Canada, Steimatzky stores in Tel Aviv,
Israel, Magzter International Distribution, Direct International distribution to Art Gallery owners,
museum and gallery curators, Art collectors, investors and to the people who makes the art industry of
today.

---
———————————————————————————————
For the past year and a half, Israeli Art Magazine has been making waves among the international art community thanks to its insightful coverage of, not only rich art scene of Israel, but the entire world. With each issue, various aspects of Israeli art and culture have been profiled, including both emerging and established artists, designers and photographers. Yet, coverage and contributions came from every corner of the globe giving a truly international flavour to the magazine as well.
With this in mind, Israeli Art Market Magazine has decided to embrace the evolution of the publication, now placing its focus on the entire international art community, therefore officially re branding the publication as Art Market magazine.