Marita Milkis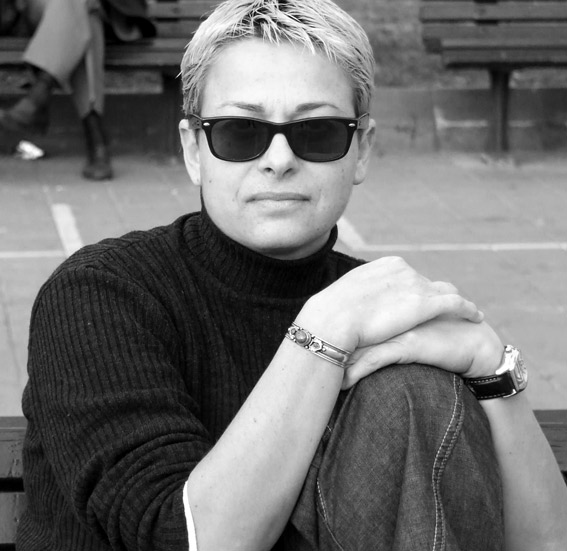 Marita Milkis, born in 1962 in Uzbekistan. In 1992 made aliyah and now live in Netanya
Marita graduated her studies in the University with M.A. Degree in Theatre is directing. Also completed studies in musical College and received a teaching certificate. She also went to an interior design course in Ramat Gan.
Marita loves to draw, and mainly produce. Most of the techniques in her work are the techniques created intuitively tests, doubts and emotions that She developed in a unique technique that has characterized the work. She can get inspiration from anything that attracts her attention and touches the soul.
Sometimes, without any influence from outside, she feels the need to paint or work with different materials like wood, metal, leather, fabric, and color. This combination turns the fantasy of her and pushes her to test the material and try, try, try. The work is being created in the imagination and the various experiments.
She started the wooden material that speaks to her the most and serves as the source of many ideas.
She was overwhelmed by the possibilities of it.
Compared to wood which is hot, she also works with metal-cold, inflexible material, but a small highlight items and highlight your creativity.
The skin that it uses the compiler adds jobs and built especially for her acrylic paintings. Always intrigued her man's subconscious and hidden inside. The great apes are disappearing. How do they affect human consciousness? Or does the subconscious controlling her life more.
She's trying to express her question with a closed door that may be the answer exists more,
Ask her questions complex philosophies that man touches them sometime in their lives. At the beginning of this artistic training came when she tried to express her wishes in an abstract graphic drawing with a pen.
She understood that the way to find them is through the arts.
Marita's artworks are shown in galleries and private collections in England, United States and France. Her works show in a gallery of Isaac senior in Manhattan.
2008-First solo exhibition "Metamorphosis", sponsored by the municipality of Netanya, Monica levy with the curator
In 2014-group exhibition "space outside the box" at Rubinstein in Tel Aviv with the curator Laurie Peshniza.
The exhibition "mystery" keys for a variety of works created in the process challenging and many doubts, saturated combo wood, leather and acrylic and stuff that are three dimensional and Observer remained to complete the generated Social emotional situations of human life, often shows a lack of belonging, remoteness from human surroundings, or a desire to connect with others and a feeling of calmness as the old image at work who found happiness with the wisdom of life And came to the understanding that what he had always been in it.
The artist Marita Milkis, a handsome, hard-working and talented, the cutesy teeming with regularly inside-invites the Viewer to create a story for themselves while looking at the figures
and icons in silent .This is one more key to discover mysteries or events that do not have an explanation.