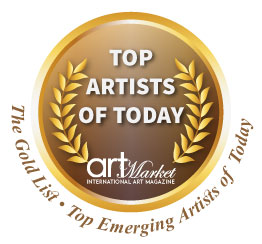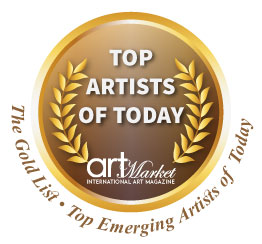 The International Art Market Magazine is proud to present
THE GOLD LIST: Top Contemporary Artists of Today.
This special highly-anticipated and groundbreaking publication is a special edition, which features a top list of the most talented, inspiring and promising artists operating in the world today, in our opinion.
Featuring extraordinary artists, Art Market magazine offers a direct look into the contemporary art in all fields, and gives a quality list of artists to invest in and to be inspired by.
The honorable Art Market Magazine's GOLD LIST  Special Edition will get a full distribution and exposure to over 50,0000 readers around the world, with a direct distribution in Digital & Print at Barnes & Noble's Stores in the US& Canada, Steimatzky stores in Tel Aviv, Israel.  Direct distribution to Art Gallery owners, museum and gallery curators, Art collectors, investors and to the people who makes the art industry of today.
—————————————————————————————————————————————————————