NELLIEN BREWER
TEXT WORKS
Nellien Brewer is a South African artist. She was born in Greytown, KwaZulu-Natal, in 1961. She qualified as a Landscape Architect from the University of Pretoria in 1982, and spent the next 20 years in this profession. Fine arts, however, always remained her first love, and she enrolled for the BVA degree at UNISA (University of South Africa) which she completed in 2011.
She has participated in a number of local and international exhibitions such as the Ekurhuleni National Fine Arts Awards/ Thami Mnyele Fine Arts Awards, where she was one of the 'Top 15' artists in 2008 and 2014, and received the 'Art on Paper' merit award in 2009.
Her work was selected for the national Sasol New Signatures competition in 2010, 2013, 2014 and 2015. In 2011 one of her works was selected for the CIVA Biennial Conference Juried Exhibition at Biola University, Los Angeles. IN 2013 her work was selected for the Me.Ek exhibition, which was curated by Prof Elfriede Dreyer for the ABSA KKNK in Oudtshoorn, and in 2015 she was invited to participate in the Vera World Fine Arts Festival in Lisbon. In 2016 her work was selected as one of the 'Curator's Choice' works in the Vision: An Artist's Perspective exhibition at Kaleid Gallery, San Jose, USA. Her work was also included in the 2016 Search for Meaning Book Fair, Art Exhibition at Seattle University, USA.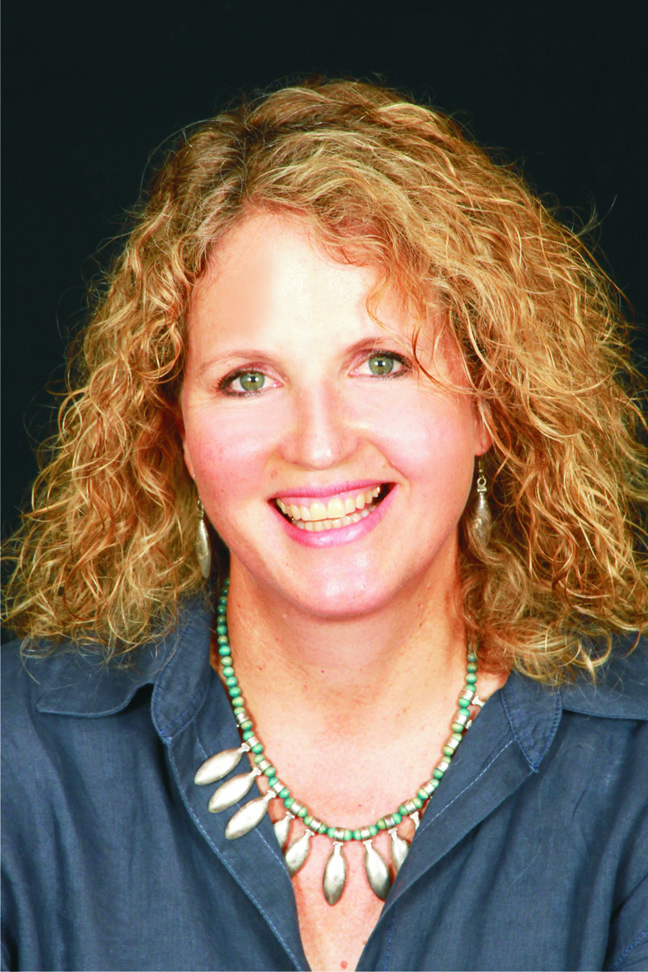 She is interested in man's search for meaning against a background of natural complexity, and started working extensively with text during 2007. She is currently working on a series of works which each contain an entire book of the Bible. She employs a variety of media in her art making, and her work has become increasingly computer-based as a digital drawing facilitates a level of detail impossible to achieve by hand. Her work is represented in the permanent exhibitions of UNISA and the WWB Foundation, as well as numerous private collections both local and international.
"I grew up in an Afrikaans Christian family on an isolated farm in KwaZulu-Natal, South Africa. As a child, I unquestioningly accepted the faith of my family. At boarding school and later university, I drifted away from the Christian teachings I had grown up with, although this was not really a conscious choice. I never considered myself to be anything but a Christian, but in retrospect, I had subconsciously absorbed different ideas so that my own worldview became somewhat muddled. I enrolled for the Visual Arts degree at the University of South Africa (UNISA) quite late in life, after practicing as a Landscape Architect for about 20 years. When I was in my second year of the Visual Arts degree, my father passed away.
At the same time our family farm was lost in a land claim, and my brother and his family left South Africa primarily as a result of crime. This shaking of my foundations caused me to look at life from a different perspective. Suddenly I had very little interest in making 'art for arts' sake'. My father had been a very devout man, and I started to explore the beliefs I had grown up with but had rebelled against as a teenager. At UNISA we were discouraged from working with 'sentimental' topics such as religion and family. So, in trying to find a way to explore the loss and grief without becoming sentimental, I started experimenting with the use of Scripture using transparent glue on transparent sheets of plastic. The text was visible only when activated by light. Although I had started working with Scripture from an emotional place, I loved the visual and conceptual results, and so did the lecturers. The following year I wanted to continue my exploration of text as a medium, but I struggled to justify the theme conceptually. The book 'Darwin's Black Box' by Michael J Behe led me to start exploring natural complexity and the concepts of evolution versus creation. At this time I started working with digital text which turned out to be more appropriate than handwriting for exploring themes of complexity.
When I was explaining my proposed concept at a crit session, one of the lecturers rather irritably suggested that I should 'Stay away from the grandiose concepts, and start at the beginning!' This inspired me to investigate 'The Beginning' as defined by Science and Religion. Science simply holds that a singularity preceded the Big Bang. This is a point at which all the laws of Science break down. On the other hand, Christianity, Judaism and Islam all accept that God created everything, out of nothing, by the spoken Word. The exquisitely simple statement in John 1:1 'In the beginning was the Word…' made it all come together. I became fascinated by the fact that algorithms can be written for any natural pattern, but not for abstract thought or speech. The text interpretation became a metaphor for complexity and the design code underlying all natural systems. The text works have become something of an obsession. I am in the process of creating a number of text works which each contain an entire book of the Bible. As I type every word, the process is extremely time-consuming and I am only able to complete approximately one work per year. At the same time, the hours spent typing Scripture are a meditative activity which brings order within the frenetic pace of modern life. Art, for me, has become intertwined with spirituality to such a degree that I can no longer completely separate the two. I strive to express the intangible in a tangible way, and am constantly challenged to explore ways of combining the natural with the spiritual. I explore themes of mortality and immortality, different worldviews and philosophies. Predominantly, however, all my art-making revolves around giving visual expression to 'The Word'.
TEXT WORKS DESCRIPTION
The text works are images based on natural organisms such as various lichen varieties which have been enlarged. These images are interpreted in digital text which is deliberately kept small and uniform (Arial font) so that visual interest is only achieved by combining the units, and not by any interpretation or digital enhancement on the part of the artist. There are no short cuts or visual tricks – the works are created in Photoshop literally by typing letter for letter. Each completed work has taken months to do, and I am only able to complete approximately one per year. The completed works are sold as a series of editions, similar to any traditional printed art work eg etching, Monotype, etc. I keep the editions low – a maximum of 10, with the exception of the first edition, which works as follows:
FIRST EDITION
(FIRST FRUITS)
Works containing a book of the Bible without any additional text. The image is not full or complete, but it does function as an art work. Owing to the fact that this is Scripture, the first edition is my 'First Fruit' series. I do not make any profit out of this edition, and the works are donated to charity or other worthy causes. The works are signed and numbered, but I am not able to set a limit to this edition as I have no idea what God is planning for it. The numbered works are not likely to be more than 5 or 10, so this will still be a limited edition of sorts.
SUBSEQUENT EDITIONS
Continuing the filling of the image, I add more Scripture from another book to the image, and this becomes the '+1' series eg 'Mark +1'. The additional Scriptures are chosen randomly – as I feel led to do on the specific day. This is a new work and is then sold as a limited edition of 10. These works are dated as '2010, 2014', for example, where 2010 would be the date of the completion of the 'First Fruit' work, with 2014 being the date when new text was added. Once the edition of 10 has been sold, I add more text, and this becomes the '+2' series.
MULTIMEDIA WORK
The text works have become the foundation for most of my work, and I have experimented with printing and laser-cutting or laser–engraving on media such as Perspex and wood. I sometimes combine text with photographic work, and I also use printed versions of the text images as a base for oil or charcoal work.
NELLIEN BREWER
TEXT WORKS
Website: www.art.co.za/nellienbrewer
email: nellien.brewer.art@gmail.com