NICOLAS DE STAËL
(French nationality, of russian origin) was a painter known for his use of a thick impasto and his highly abstract landscape painting. he also worked with collage, illustration and textiles.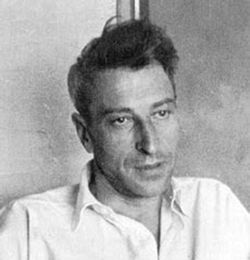 Painter of the School of Paris;
one of the most influential European artists of the post-war period. Of the Russian nobility, born in St Petersburg, son of a major-general. His family emigrated to Poland in 1919. Brought up in Brussels, where he attended the Académie Saint Gilles and the Académie Royale des Beaux-Arts 1932-4. Visited Paris, Spain, Morocco, Algeria and Italy. Settled in France in 1938; studied briefly under Lèger. Painted still lifes and portraits, then in 1942 turned towards abstraction. Friendship with Braque, Magnelli and Lanskoy.
First one-man exhibition at the Galerie l'Esquisse, Paris, 1944. Worked much with a palette knife, creating dense, encrusted blocks of colour. Made woodcuts for Poèmes by René Char 1951.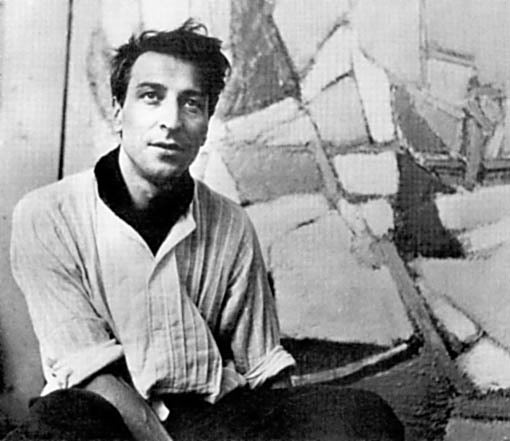 His abstract paintings reached their extreme development in 1951-2, after which he began to return to figurative painting (landscapes, figures and still life), executed sometimes in brilliant colours. From 1952 spent much of his time in the South of France at Ménerbes, Antibes and elsewhere. His late pictures were more fluidly and loosely painted. Died at Antibes.
Published in:
Ronald Alley, Catalogue of the Tate Gallery's Collection of Modern Art other than Works by British Artists, Tate Gallery and Sotheby Parke-Bernet, London 1981, p.702