NIVA DOTAN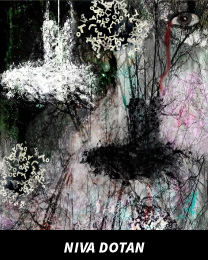 Niva Dotan is a multidisciplinary artist. She spent most of her life in Europe, in Paris and in Brussels, studying and practicing the modern and contemporary art world. During her studies in the Academie des Beaux Arts – Uccle Bruxelles, for 7 years, she exposed her art in many collective exhibitions and made solo exhibitions over Europe.
The changing environments made her "dance in two different circles"; one of the "reality" and the other of "magic and illusion". Dotan's art is full of colors, daring and outside a "consensus" way of thinking.
Her creation is an attempt to communicate and feel better with people who are really interested to know her and to accept her as she is.
The question "What is the point of my life?" keeps bothering her and her work, and lead her to study and to understand what is the main purpose and meaning of Creation.
In her earlier works, we can notice a personal feminist declaration, but, over time, we can see a sort of submission and understanding of the goal of her existence and her sticking to it.
The flat, two-dimensional work gets three dimensions of material and color layers, reflecting her inside and spiritual feelings into the materials.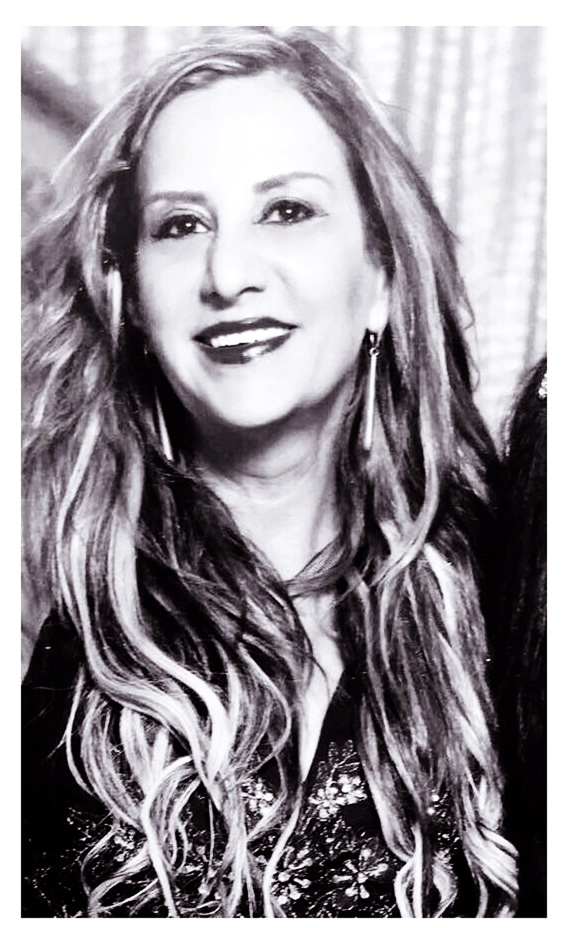 Both changing emotions and femininity ranged in circles, between despair and hope, to unite the pieces into a one piece and heal the wounds. Sometime we can see many small women in one work, making together one big woman, bigger than all her parts including eternal force, behind a lyric expression. Daring to show this force, trying to add something more from her, is what Niva calls "adding your sesame grain" to art; "Struggle to find it, and never give up!" is her declaration as an artist.
Dotan's works are permanently presented in Automne Galerie in Brussels, alongside major artists, and are also presented in Artnet – a professional arts website.
The work "La dance de la vie et de la mort" has been exposed in Venice (Italy) on the 56th Biennale in 2015. The work "Feu" has been shown in Florence (Italy) at the Uffizi Museum in 2016.
"A flash of light" lightens the contemporary art scene, to present Niva Dotan's art to the world; it is a very intense painting in which it is possible to perceive not only the pictorial talent of the painter, but above all the deep and intense will to communicate with people. Niva Dotan expresses feelings and moods through the pictorial gesture, and lets us enter into a world made of symbolic ruffles and touching shades, in which the spectator can get lost and find himself in a more confident awareness. "Art meets Heart", she says, "creating an explosive mix, in which the abstraction of reality becomes a new way to reach the knowledge at full pictorial capacity…".
Dott. S. Russo (Uffizi catalogue)
"I have a respect and an admiration for avant-garde. I identify with the artist who struggle for renewal, originality, change, refresh and adding what I call; "Le petit rien" or the " Sessamy grain". This little contribution to art in the mirror of time, is my statement as an artist."
– Niva Dotan
NIVA DOTAN
Website: http://www.israeliartmarket.com/product-category/niva-dotan/
email: nivadotan@hotmail.com