Orit Hofshi
BEACON
New solo exhibition at Zemack gallery for contemporary art
Curator: Ron Bartos
Orit Hofshi, born in 1959, is currently working in Herzliya, Israel.
Orit, who has received her MA in Arts from Leeds University, UK, first studied in the Wizo College of Design in Israel. Upon graduating, she continued her studies at the Pennsylvania Academy of the Fine Arts in Philadelphia.
Hofshi has exhibited worldwide, including solo exhibitions at the Haifa Museum of Art; The Open Museum, Tefen and Omer Industrial Parks; Anna Ticho House –The Israel Museum, Jerusalem; Herzliya Museum of Contemporary Art; The Print Center, Philadelphia; Shulamit Nazarian Gallery, Los Angeles, California; Locks gallery, Philadelphia, PA; Braverman By Art Projects, Tel Aviv.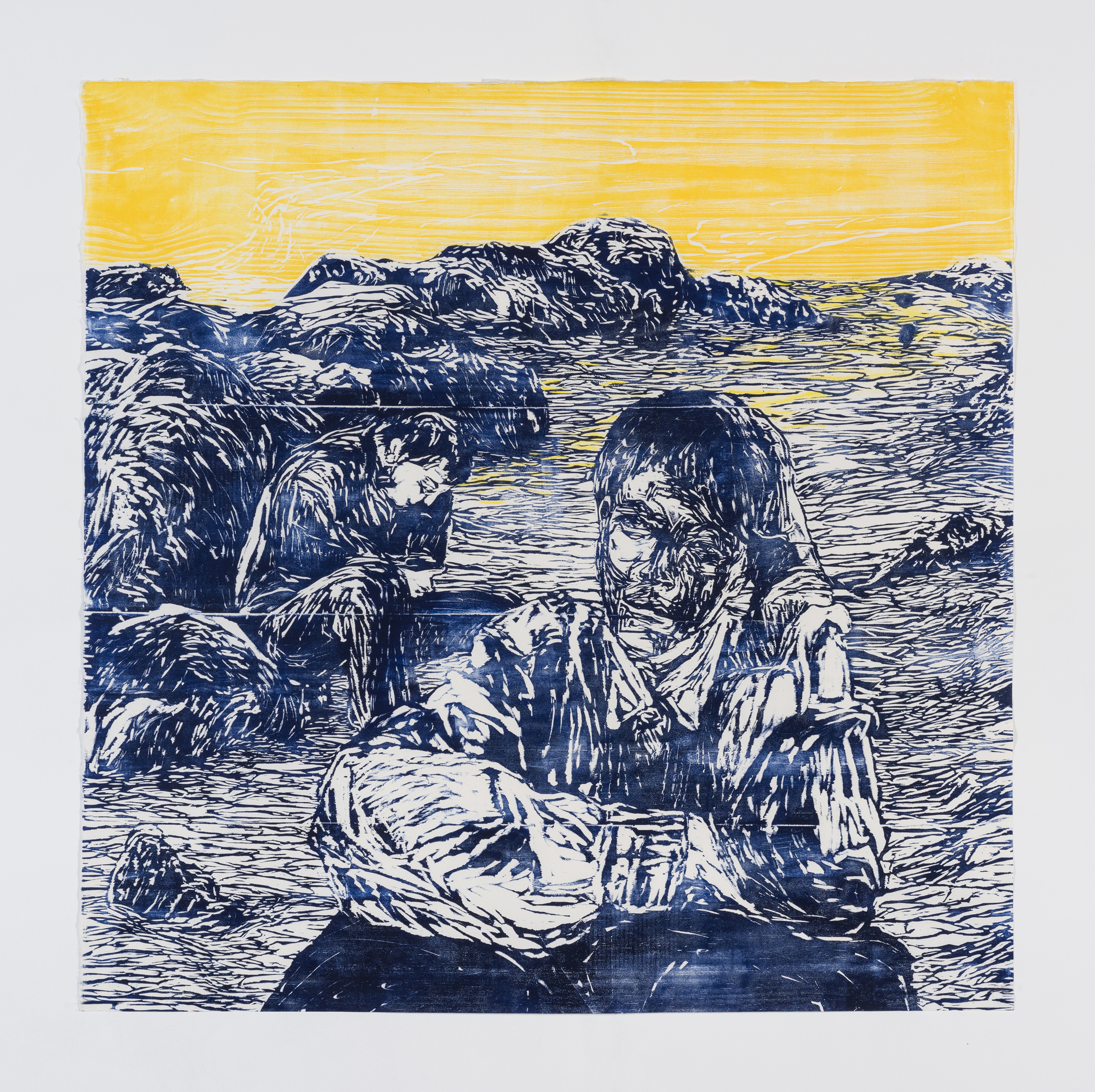 None of the works, exhibited in Orit Hofshi's new show Beacon, include the depiction of a visible guiding device of sorts and certainly not of a lighthouse… In fact, upon reviewing her past or present works there is no evidence of any such imagery.
Beacon is not the result of an afterthought but rather the manifestation of Hofshi's deep rooted sense of artistic expression. Art as striving to emanate conceptual light, interpretation or possible bearings to the often murky and foreboding current events as well as historic chronicles.
Hofshi's mixed media work, including drawing, painting, printmaking and wood carving techniques, create vivid striking imagery. The intertwined and formalistic blending also enhanced by expressive chiaroscuro compositions, further emphasize Hofshi's call for reflection and observation.
Chief curator of Philagrafika, Jose Roca, had to say the following about the very talented Orit Hofshi.
Last week I traveled to Israel to install an exhibition of Colombian artist Oscar Muñoz at the Herzliya Museum, which opened last Saturday. I took the opportunity to meet with Orit Hofshi, who, like Muñoz, will take part of Philagrafika 2010: The Graphic Unconscious. Orit Hofshi studied in Philadelphia at the Pennsylvania Academy of Art, and last year showed at the Print Center in Philadelphia. Hofshi works by hand on a very large scale, achieving monumentality while retaining an intimate quality in her prints. I had visited her last year in her studio near Tel Aviv where she was working on new woodcuts for an ongoing series, and what struck me most, knowing the scale of her prints in advance, was the tiny size of her working space (which was half-occupied by shelves of materials, prints, and books). This tension between grandeur and intimacy is, in my opinion, an important feature in her work, since her prints, which can be viewed from a great distance, have the ability to lure the viewer close to the surface, where their surface texture becomes apparent.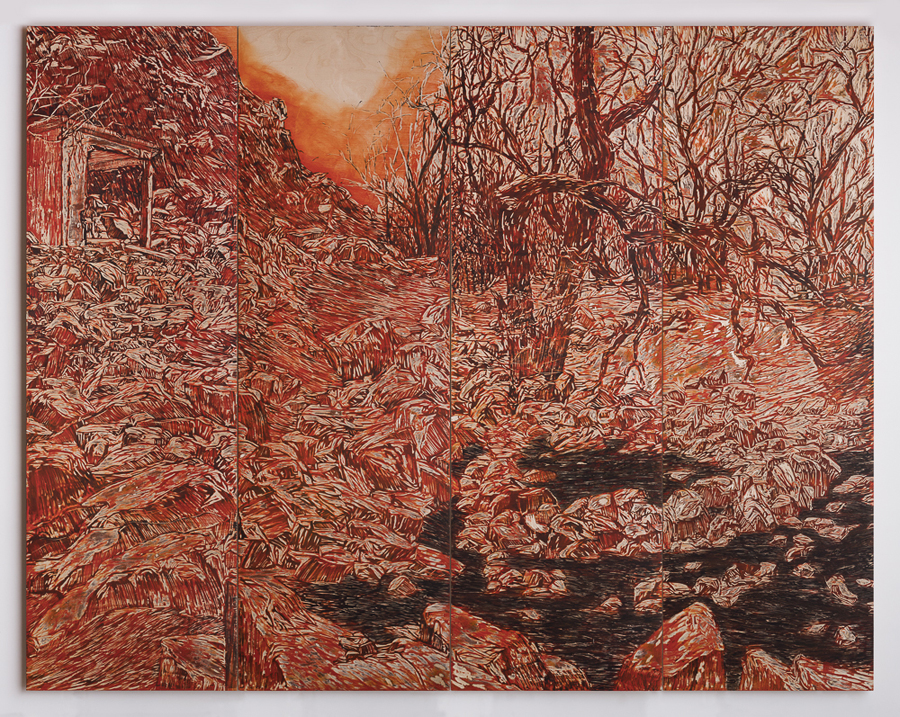 Hofshi works primarily in woodcut, a technique that has experienced a revival in contemporary printmaking in recent years; its atavic associations (woodcut is arguably the oldest of the printing techniques) contrast with the visual output of the technologically driven society we live in. Hofshi usually works in a fixed format, using standard-size sheets of pine from a builder's supply store. She creates varied horizontal and vertical matrices with the panels, adding to or subtracting from the grid as she works on the image. Pine is soft but tends to have knots although the artist doesn't see this as a drawback. Rather, she takes it as a positive condition of the material, and uses it to shape her compositions.
Once the matrices are carved, Hofshi inks the panels and lays Okawara paper down on them with utmost care so that the paper does not become soiled. Then she uses a wooden spoon to rub the back of the paper to pick up the ink. This technique allows her to control the intensity of the line in a process somewhat akin to painting or drawing. Sometimes she integrates the yet-to-be-printed matrix as part of the work, displaying the wooden boards adjacent to the prints.