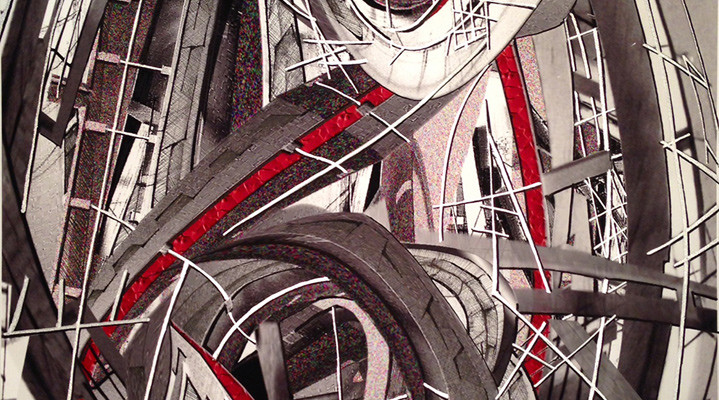 Otilia Goodhind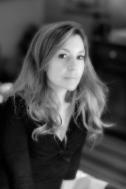 I began my professional life as an architect, and have worked as such in Germany, Sweden, the US, UK and in Catalonia, where I now live.
I studied combined engineering and architecture, and it was my training at the Architectural Association School of Architecture in London that gave rise to an enduring obsession with borders, ambiguity and uncertain and unstable territories.
Through my art I seek to explore how I can capture moments of stability in an otherwise unstable equilibrium. Fabrics, sutures, scaffolding (which often establish borders that are temporary) all feature prominently in my work. I look for balance, but always on the edge. I like to recreate areas of uncertainty and the sense of regions on the verge of collapse.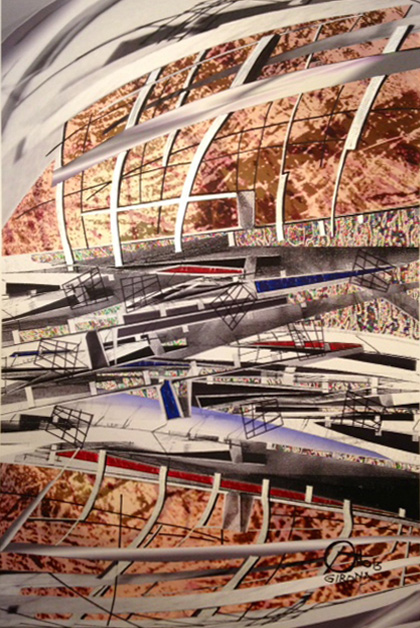 I work in a variety of ways, but typically I create small model pieces that I digitally scan and then play with and alter. I print, process, work, paint, collage and rescan until I reach a point where I can finish by hand. The results are mixed media paintings that portray unstable topographies.
I live and work in a converted ruin in Catalonia. Though I live in a rural landscape and an environment of abundant beauty (and this must, subconsciously, inspire my work), my location – with its stillness and peace – affords me the luxury of being able to detach myself completely in order to create my own miniature universes with my model making, my own landscapes and topographies and the structures that inhabit them.