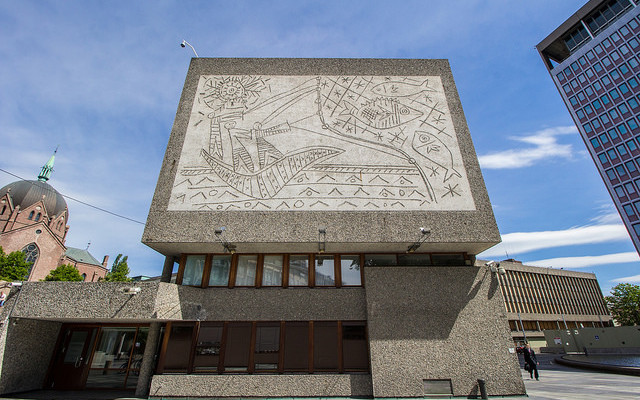 Picasso Mural in Norway Among Europe's Most Threatened Heritage Sites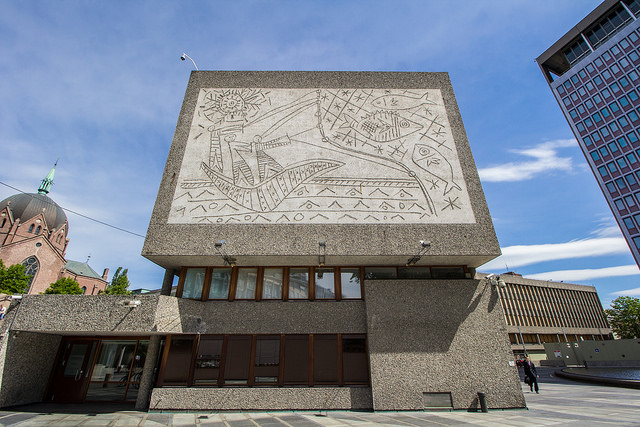 The European heritage organization Europa Nostra has released a shortlist of the most endangered heritage sites in Europe, and one of most significant and surprising ones is a 1969 government building in Oslo decorated with a mural by Pablo Picasso, which has been earmarked to be demolished.
The building—called Y‐block and designed by Norwegian architect Erling Viskjø in 1969—was targeted in the July 2011 terrorist attacks, causing the Norwegian cabinet to vote in favor of demolishing it due to the security threat posed by its position, over an important and busy road.
Also on the list is the Venice lagoon, as the increased shipping traffic caused by cruise and container ships and the associated dredging of deeper channels are leading to the erosion of the seabed and threatening the existence of the huge body of water and the historic city, which was designated as a UNESCO World Heritage site in 1987.
In Turkey, on the banks of the Tigris, the 12,000-year-old settlement of Hasankeyf is under threat from the Ilısu hydroelectric dam project, which would cause the flooding of 80 percent of the historic city if it went ahead as planned. Hasankeyf contains a stunning palette of archaeological wonders, including Neolithic caves, Roman ruins, and Medieval monuments.
Another shortlisted site is the Palace of Justice in Brussels, which, despite its prominent location in the center of the city, has been boarded up for the last 30 years to prevent the collapse of its roof.
When it was built in the the 19th century, the building's iron-frame structure was celebrated as an engineering breakthrough. Today, the Palace of Justice is so derelict that city officials have been forced to rent offices in nearby buildings.