Special Interview with
Piet Van Den Boog
-The Alchemist-
"Alchemy is a kind of philosophy:
a kind of thinking that leads to a way of understanding."
– Marcel Duchamp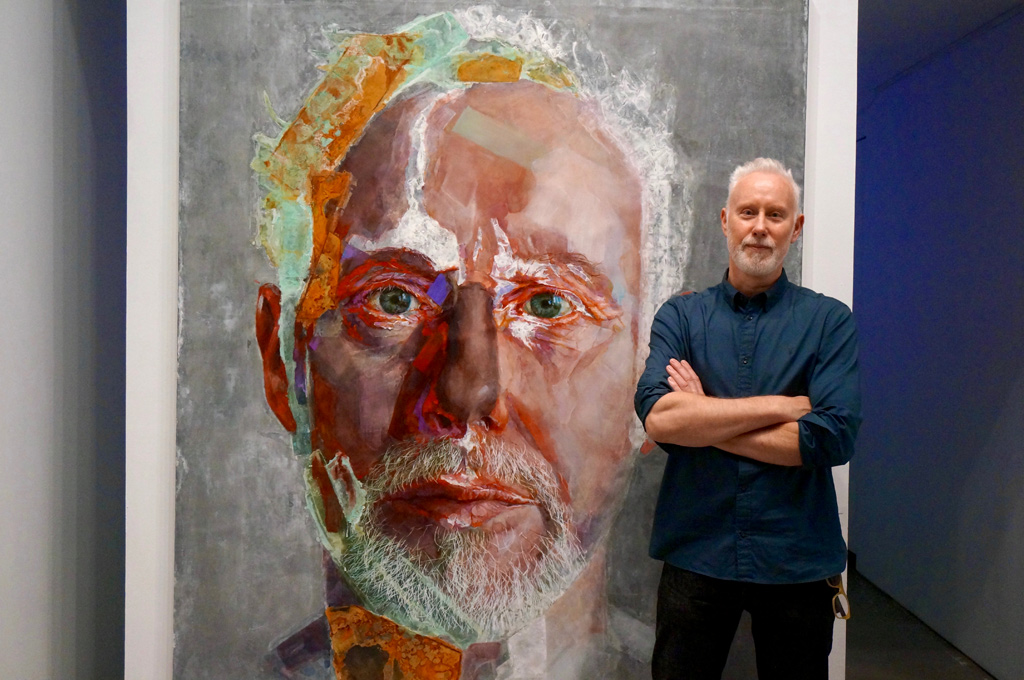 Dutch painter, Piet Van Den Boog (b.1951) currently lives and works in Amsterdam. His work is included in many important international museums and collections, has found a new interpretation of the figure and portrait by way of an alchemic process that promotes effects of chemistry on the picture plane. Influenced by the writings of Sylvia Plath and painters like Jenny Saville, van den Boog's point of departure is a photo reference, which he then enlarges to a monumental size. Oil and acrylic paint make up flesh tones and facial details, while abstract strokes in rust tones are chemically etched into the cold lead surfaces, becoming a powerful metaphor for the internal scars we all possess.
For his first solo show in Israel, van den Boog pushes the limits of portraiture by directly confronting emotion head-on by way of large-scale paintings. New ways of seeing, generated through a personal process, have always rewarded the viewer with new insights.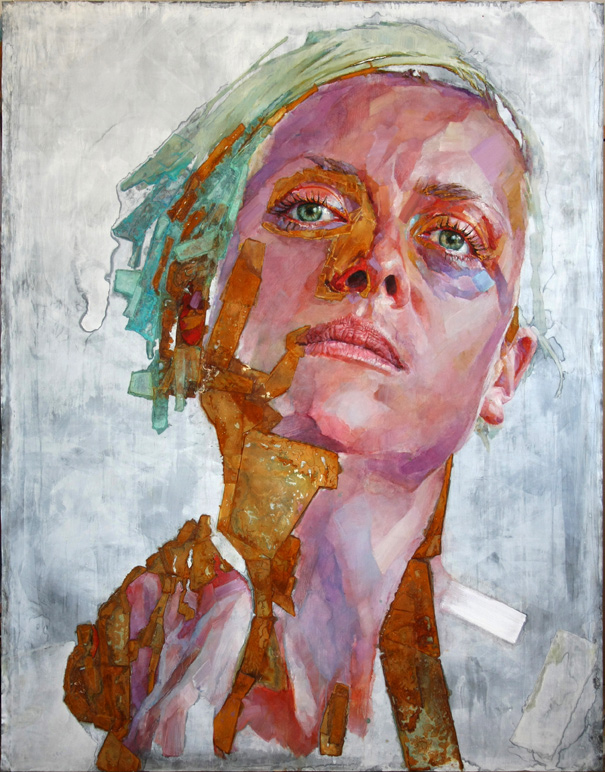 A modern day alchemist, van den Boog's experiments with base metals like lead, copper, steel etc. form a grand visual allegory of personal transmutation and the quest for a cure for the human soul.
It is the process that ultimately imbues the portraits with relatable human qualities. The element of technical surrender alludes to the unforeseen consequences of intimacy and the perpetual co-existence of pain and pleasure.
Van den Boog's work is exciting and emotionally rich in that as viewers we participate in his process and feel transformed by it. He benefits from the uncontrollable nature of chemical action by way of accidents, which bring chaos to the organized mind.
We were lucky to have a close interview with this magnifisent artist.
Hello Piet, It's such an honor, thank you for the interview. Please introduce yourself to our readers;
My name is Piet van den Boog.
I live and work in Amsterdam, the Netherlands.
The beautiful studio where I am working is located in a historical building of a former ship's company, overlooking the IJ-waters of the old harbor of Amsterdam.
I am 64 years old and I am in
a relationship.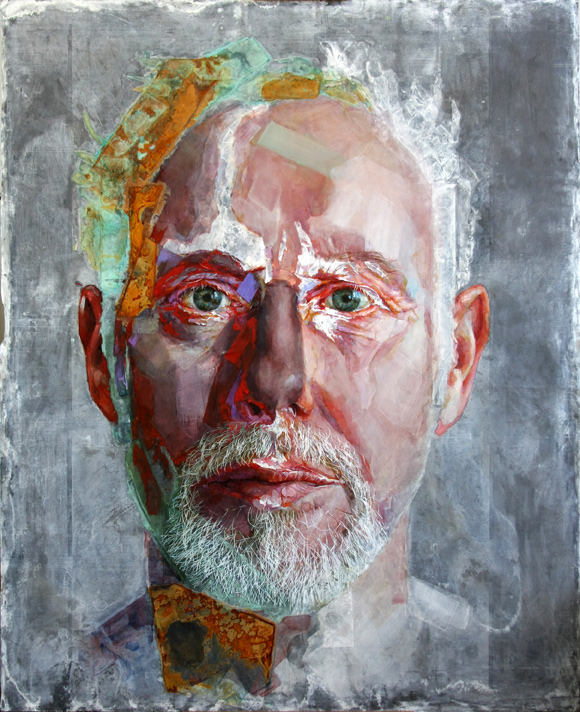 What's your background in art?
My background in art is the studio at the Art Academy Gerrit Rietveld in Amsterdam, from where I graduated in 1979. My first solo exhibition was in 1984.
I also have studied at the Technical University in Delft, where I graduated in 1976.
In these days you exhibit your work in Tel Aviv, Israel, a solo exhibition named the "The Alchemist",
Where did the name come from?
The name "The Alchemist" comes from the fact that I incorporate chemical techniques in my paintings to create vibrant colors and textures.
The surface on which the paintings are made are sheets of lead. Just like the old alchemists who tried to convert lead into gold, the lead has been the starting point of my paintings.
As Marcel Duchamp said "Alchemy is a kind of philosophy: a kind of thinking that leads to a way of understanding."
What is Your Impression from TLV City?
Although I was only able to spend a few days in Tel Aviv, staying in the center of the White City, I did experience the vibrance of a city with many young people. The same vibrant feeling I had during my stay for the exhibitions I had in Chelsea, New York City.
What can you tell us about the special technique you use?
As I said the surface I make my paintings on are sheets of lead (glued on wood panel). The material allows me to combine classic painting techniques with acrylic and oil with chemical processes. The chemical processes always start with patination of the lead surface. Plates of copper and steel are used in combination with different chemicals to create the vibrant colors. These colors are deposited on the lead surface that remain after the plates are removed. They range from intense orange, yellow iron oxide to green and blue patinas and to the vibrant color of Azurite and malachite. (Malachite is a color mined already in ancient times).