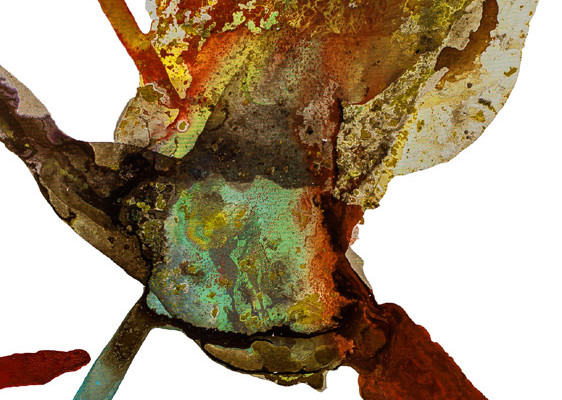 Ted Barr for Label2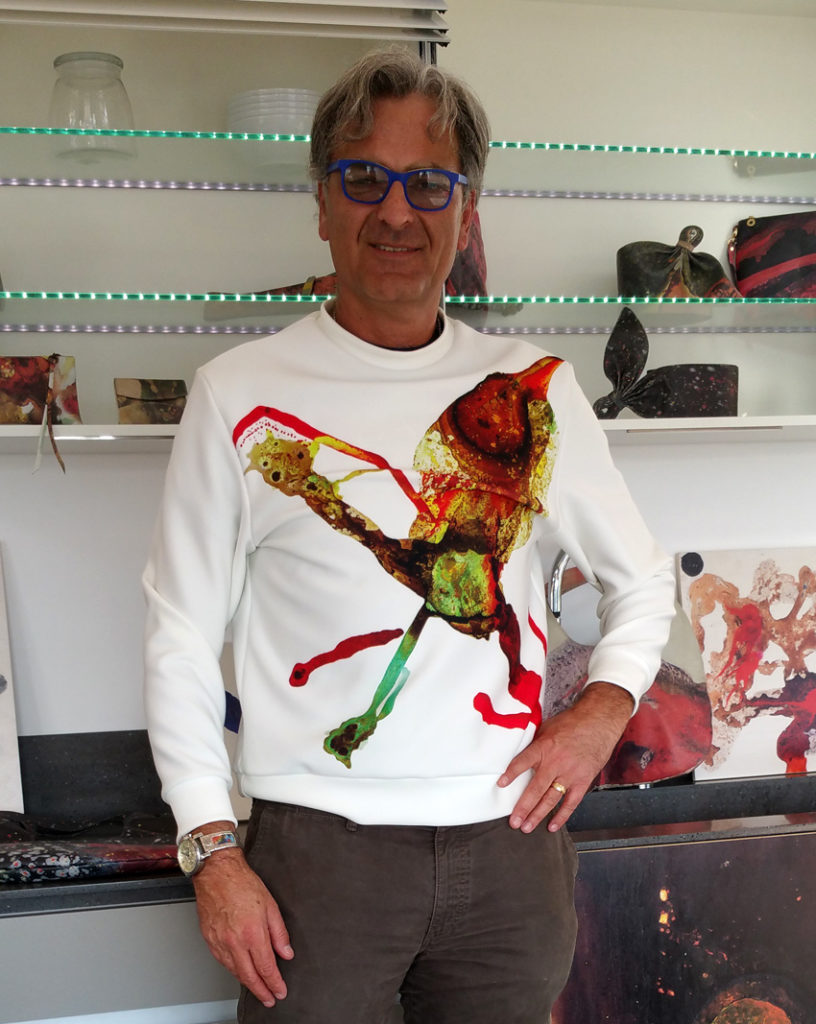 "Emerging from the White" Capsule Collection is a result of the meeting between Creative Fashion Design and Art and was born from the desire to support innovation and emerging talent, and the desire to meld fashion with contemporary artistic practices. The new collection by Label2, strictly in neoprene and silk organza, is a testament to the versatility of the young brand, which has been able to meet and hybridize with art, creating items with a strong personality able to redesign the female and masculine contemporary identity.
Art and Fashion come together and interact within '"Emerging from the White", where the creations of Label2 become blank canvases and where the imaginary of Ted Barr takes shape.
In "Emerging from the White" Ted Barr and Label2 shape the elemental forces that generate the universe through items, not only to wear, but to be lived. The resulting structures are images, archetypes and references to symbolic forms that reside in our collective unconscious. The white in the collection is the color of creation, light and purity. It is the cistern of all the possibilities of existence; it contains all the latent forms that preceded the creation, encompasses the moments prior to the birth of anything, the very moment that anticipates the genesis. The white embodies the silences, the gaps, the questions that resonate within us and the exploding becoming matter, turning into color and form.
"Emerging from the White" is a unique event to appreciate the latest creations of Label2 inside a special Live Performance that interprets the enterprising, multifaceted and multidisciplinary spirit of the collection. Not a traditional fashion show, but rather the chance to live an experience of total immersion in the imagination of the collection.
For the occasion, the versatile artist Sergio Racanati alias Kinki Von Berlinki, will perform a Live Set created to celebrate our Capsule Collection flanked by Clouds Round The Moon // teque-nique netlabel, producer emerging from the underground scene in Milan.