TOM WESSELMANN
(February 23, 1931 – December 17, 2004)
Pop ART – PAINTING & cOLLAGE
Tom Wesselmann is considered one of the major artists of New York Pop Art, along with Roy Lichtenstein and Andy Warhol. Best known for his 1960s series "Great American Nude," which featured flat figures in an intense palette of red, white, blue, and other patriotic colors, Wesselmann, in an effort to reject Abstract Expressionism, made collages and assemblages that incorporated everyday objects and advertising ephemera. In the early 1980s, he produced his first "Metal Works," in which he shaped canvases and cut metal to create abstract three-dimensional images. In his final years, Wesselmann returned to the female form in the "Sunset Nudes" series, where the compositions, abstract imagery, and sanguine moods recall the odalisques of Henri Matisse.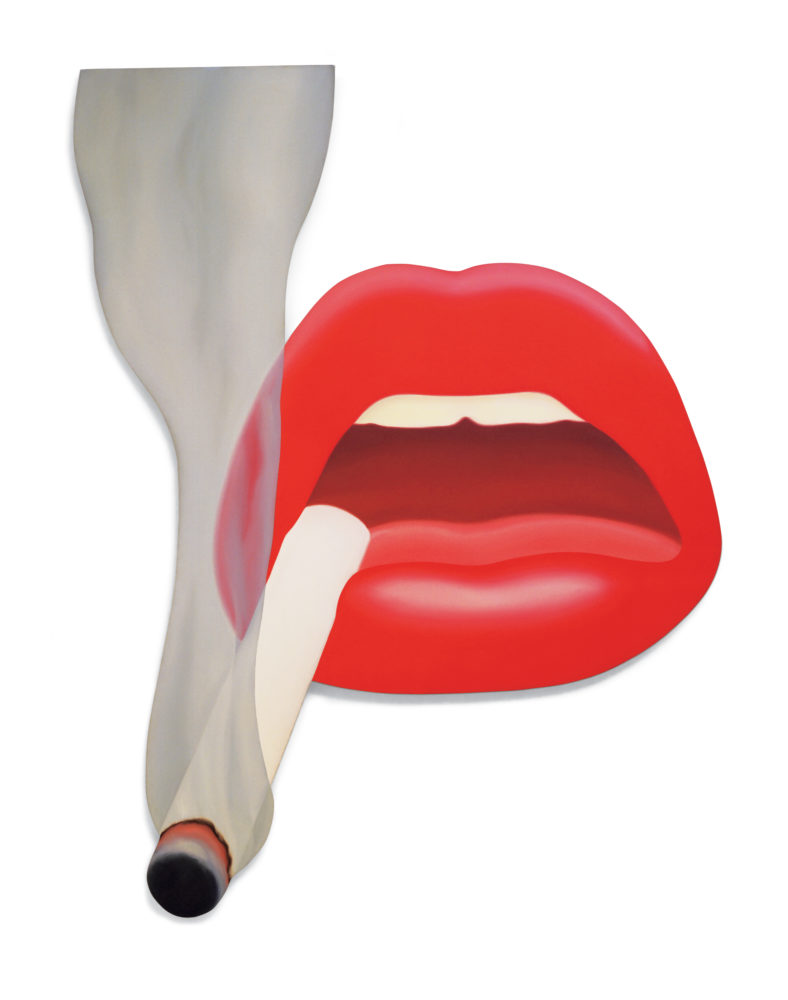 American artist Tom Wesselmann (1931-2004) is one of the leading figures in the American Pop Art movement with a career spanning more than four decades.
Wesselmann and his contemporaries – Andy Warhol, Roy Lichtenstein and James Rosenquist – forged the Pop Art movement by creating large scale, dynamic compositions, experimenting with new media, and using images from everyday popular culture. Humor, sensuality, and innovation were common elements of the Pop Art movement.
Made famous by his Great American Nudes, Wesselmann reinterpreted the history of art and past definitions of beauty, seeking to canonize a new American beauty in bold color. Wesselmann continued to reinvent himself and produce highly original work long after the Pop Art movement peaked.
" Like others of the Pop generation, he thought of his art as a re-reading of art history. His complex way of playing with the intensity of his images, making them jostle with each other, reveals the great intellectual effort that went into their making. The obsessive concern with contrast is an interesting aspect of his oeuvre, as he plays with the ambiguity of the subject to emphasize the form and vice versa."
– Nathalie Bondil, the Montreal Museum of Fine Arts' director and chief curator