Uriel Cazes
Modern Judaica Art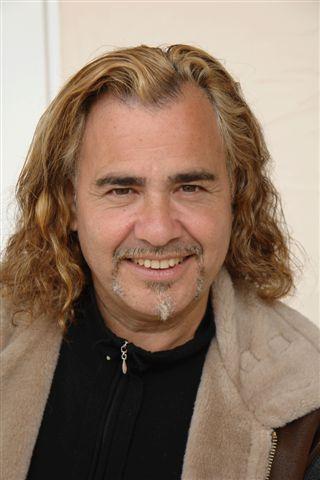 Uriel Cazes was born in 1954 in Haifa (Israel), where he spent also some of his childhood in
a Kibbutz.
Supported by his father and his older brother he started to study art at the school of art and fashion in Tel Aviv. After finishing military service in Israel he moved to Germany and continued studying with support of Professor Sotirios Michou from Stuttgart Art Academy. He lives in Germany and mostly Ibiza, where he has his studio. He showed his work in several countries. In 1989 he started his cycle "jewish life" which he uses to paint about different aspects of the jewish culture and religion. Besides that he was
sucessful with landscapes about Israel and Ibiza, also with his "bridges" as a symbol for intercultural exchange and understanding.
He was showing his art not only in galleries, also in Churches and institutions with cultural and religious backgrounds.
Since 2012 he is represented by Pashmin Art Gallery, showing his work on art fairs all over the world, actually at Art Shanghai 2012, Scope NYC 2014, Art Canton 2014 and Palm Beach Art Fair in January 2015. Also he took part in the group show at Pashmin Art Gallery Hamburg 2013 "Figure and Space" and a group show at Museum of Russian Art in Kiev / Ukraine.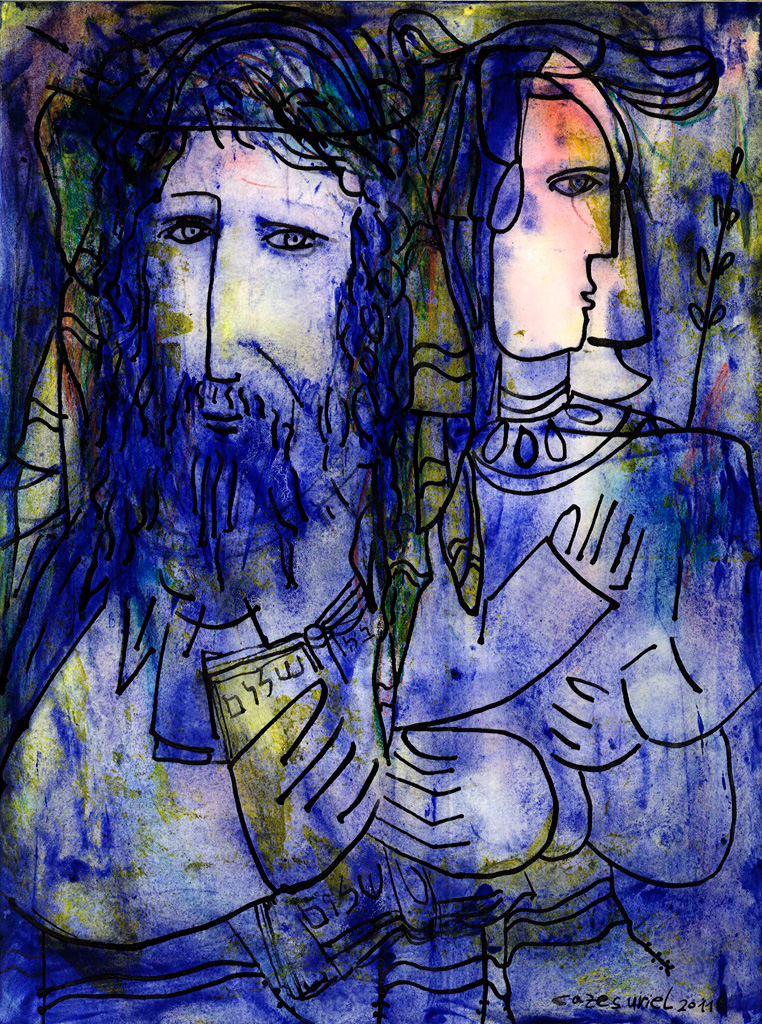 Please tell us about yourself and what was the road that led you to art
I was born in Israel, Haifa, but spent most of my life in Europe, Germany and Spain (Ibiza), so I started to miss the Jewish culture I grew up with. Though I'm not strongly religious I developed a strong relation to the religious culture and life in Israel these days when people established their new country there.
Being abroad the visits in a Jewish community in Germany was not the same, so I started to paint about Jewish life, which I imagined it to be over all the time of Jewish history. I also felt a bit as an ambassador of Jewish life, showing these paintings in Europe.
Please describe the process of your work
Well, the main work technique is Oil on Canvas, also I do drawing with ink, the colorful smaller paintings on paper I'm using several media.
What's integral to the work of an artist ?
I can only say what's relevant for me. Being an artist its the task to communicate through the work and build bridges. These bridges help to understand people better and can overwhelm distances between cultural and religious differences.
What has been a seminal experience for you?
I met Mordechai Omer many years before and he was a guiding light for me for some years. He helped me to see my work from different perspectives.
In 2011 I met my manager Nour Nouri, who opened the door of the international art market for me, which is one of my dreams.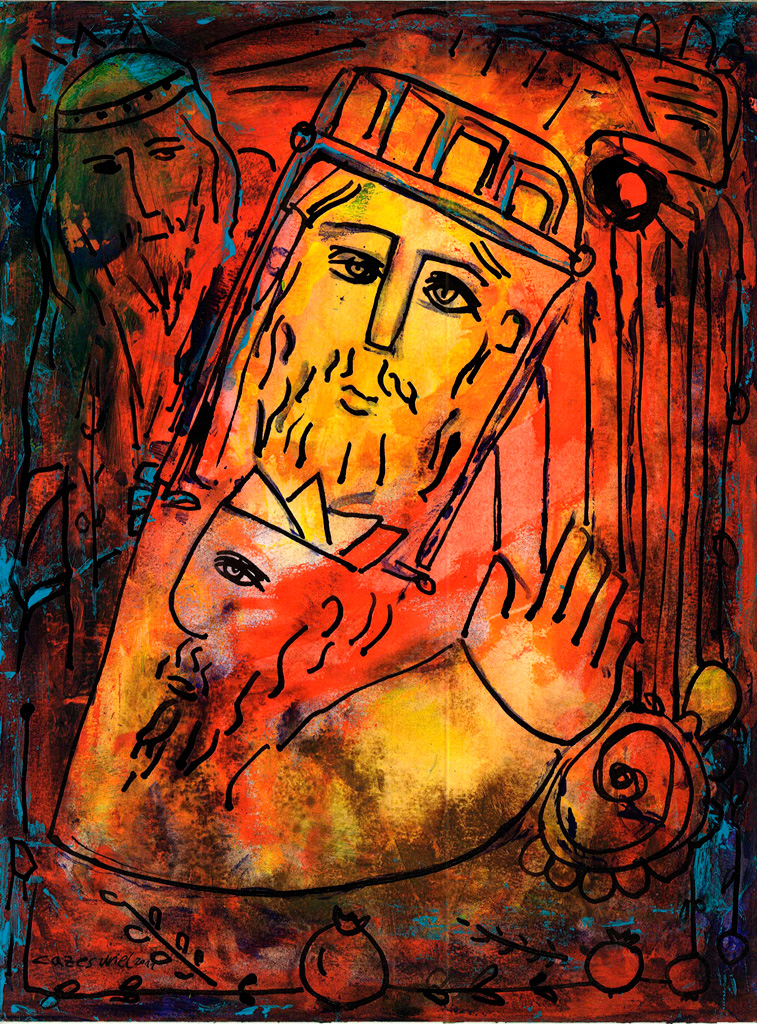 Explain about the meaning of your work. Besides my work about Jewish life – with several cycles like "10 commandments" and "documents – the 12 tribes" I paint landscapes from Israel and Ibiza, in oil and also ink and digital, I do a lot of drawing of people, characters, landscapes, erotic scenes and nude art.
I work in my studio, completely separate from the outside world, especially for the big paintings. I also like to do drawings in my favorite bar at the beach, watching people and feeling inspired by sailing boats passing by.
How has your practice change over time ?I discover new possibilities through digital technics, which also helps me to accept new technologies at work. I think this is part of the future in artistic life.
What art do you most identify with?
I feel attracted to the artists of the expressionistic style like van Gogh. This style delivers a maximum of artistic freedom in figure and color. I also admire the minimalist way of drawing like for example, Picasso and Cocteau did.
What is your artistic outlook on life?
I concentrate on dealing with good and beautiful things in life. I have open eyes for esthetic things and the harmony of nature. I realized that this is essential to me to be able to give energy and perception through my work.
What is your dream project?
To find architects do Vitrages for big buildings. I'm dreaming of creating a huge window in
a Synagogue, Church or Mosque one day.
Name three artists you'd like to be compared to.
With no one, all artists are individual and comparing would not do justice
Favorite or most inspirational place (in the world)?
Its Jerusalem, whenever I come there, I have a deep feeling of being surrounded by a strong energy. I have a strong vibe of New York City as well, when I was there I saw huge paintings developing in my mind.
What's the best piece of advice you've been given?
Some years ago I met an old lady in NYC, who wrote a book about colors. We had a long conversation, she was interested to see my work and when we said goodbye, she said, i should only deal with the beautiful things.
Professionally, what's your goal?
Every day delivers new challenges and tasks, so goals come and go. Mainly to give a legacy and to make life a bit better for people through my work.
Thank you Uriel, It was a pleasure.
Best Wishes for excellent creation!