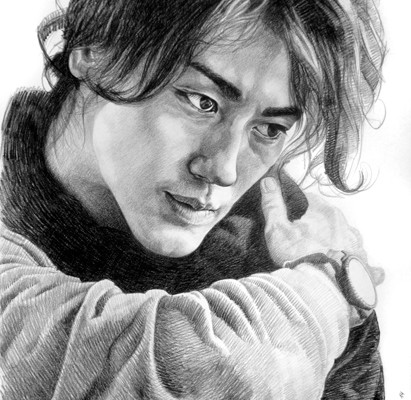 Victoria Zlatkin
‪Sketches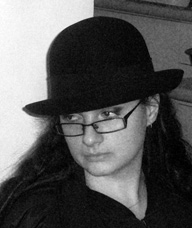 "One day, an unusual smile caught me on a photo of one of the Korean actors. That smile was so warm and kind, that I had an overwhelming desire to somehow be a part of it. My hand reached out for a pencil almost by itself."
My name is Victoria Zlatkin. I made aliya from Ukraine in 1992. My career path began as an elementary school teacher in the Ukraine. Soon after arriving in Israel, I made a significant professional change and studied in Michlelet Emunah for Graphic Design. I have been working as a graphic designer the past seventeen years.
About 6 years ago I began drawing as part of a 'fandom' fan art group on the internet. Fandom is an informal community united by a common interest relating to certain genres of art, movies, books, cartoons, anime, music, computer games, etc. Fan art – is a free imaginative form of self-expression for people of all ages from all over the world. Fan art provided me the ability to "play" interactively with my favorite characters by my own rules.
I was originally fascinated by Asian cinema and contemporary music. I was entranced by the visual and cultural differences from the Ukraine or Israel.
Over time, my drawings have overcome the boundaries of the Internet and attracted the attention of the viewer in real life. It was often suggested to me to present an exhibition of my drawings. Over the past three years I have exhibited my work in various local and national exhibitions.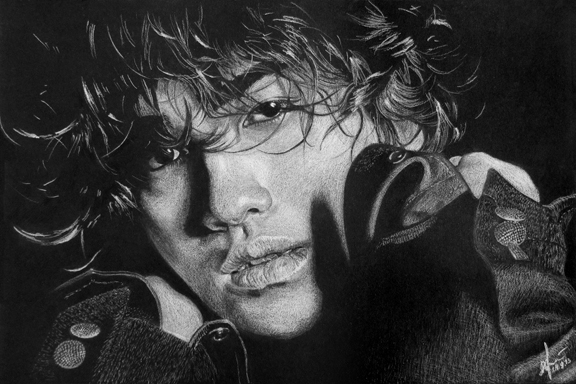 My drawings are portraits of contemporary, popular actors, musicians, singers, models as real and/or fictional images. The point of all my drawings is to convey the emotion of the subject. I look for reference material in order to capture the 'moment' of the emotion I want to draw.
Now I also draw portraits of people around me: the family or friends.
My drawing technique is realistic. Most of my drawings are done by black (8B) pencil or colored pencils (watercolor pencils). I have done part of my drawings in white pencil on black paper – my desire was to draw light – not shadow.
Currently, I am studying the Japanese painting technique 'Sumi-e' independently.