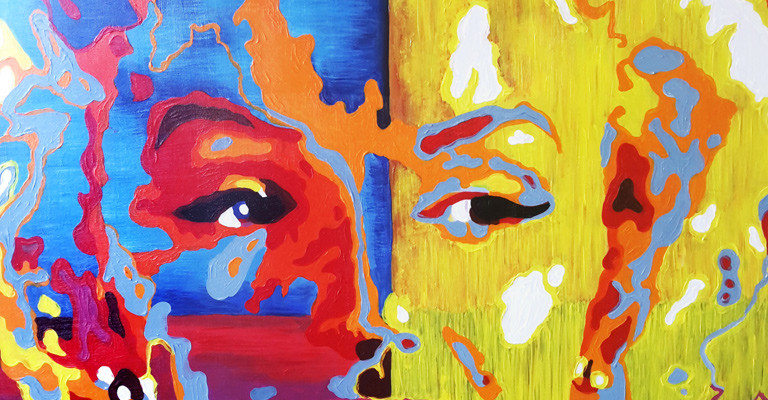 Zvi Horesh. PopulArt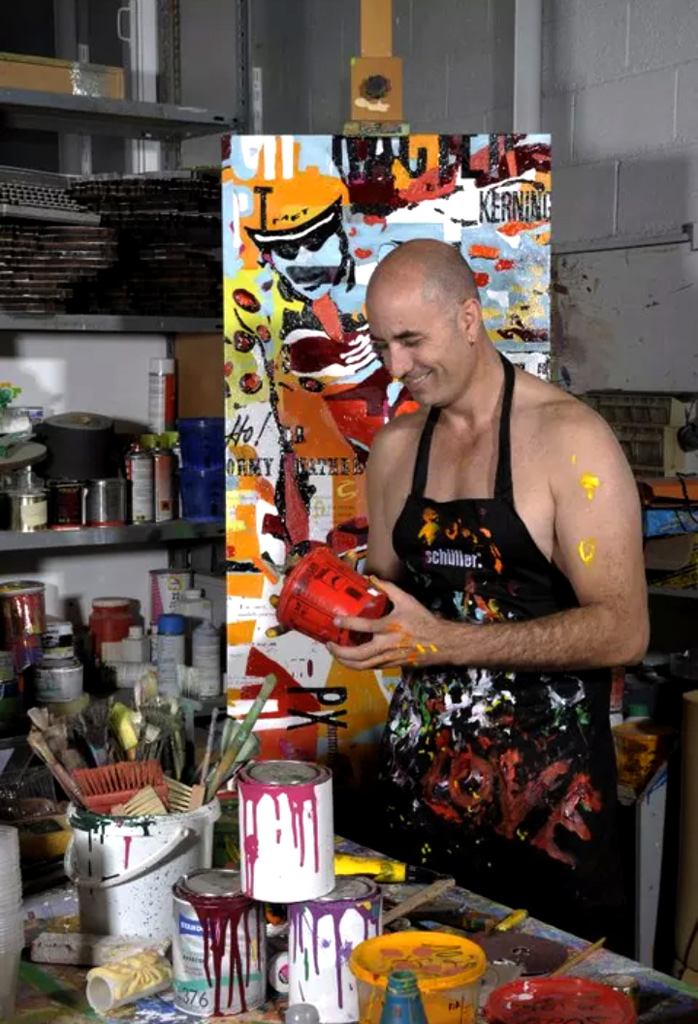 An interesting Homage to the art of the legendary Andy Warhol appears in a new pop art exhibition of the architect and multi-disciplinary artist Zvi Horesh.
The pioneers of pop art created a new world with no boundaries and defied what was considered then the norms of what was acceptable and desired in an artwork. Horesh carries on from this point, using a wide variety of expression techniques: photography, printing on canvas, painting, collage, video-art, graphics and 3d op-art printing.
Horesh derives his inspiration from the urban scenery. He is interested in the expression of society in the global village focusing on consumption and marketing culture. His works are characterized with repetition and imitation of the stereotyped images of this culture – advertising, cinema, pop art and popular consumer products.
It is evident the artist is well aware of the endless opportunities in art and in creating artistic effects. His work expresses the "no need" to look for definitions, his techniques merge well one into the other creating a strong symbioses of vivid colors. Horesh creates figurative happenings that combine strong colorful brush strokes full of sensuality, inspiration and joy of life.
Horesh's work is strong yet lacking any arrogance and it is evident that they inspired by his occupation as a lecturer on creative thinks and patent developing.
In this exhibition Horesh presents work that state that there is no gap between the functional and the aesthetic, and that the combination of both expand the field of creation giving him a source of infinite creativity.
Norma Jane was an actress, singer and a sex symbol of Hollywood of the 50's and 60's of the 20th century. She was better known in her stage name – Marilyn Monroe. She died in August 1982. In the 4 month following her death, Warhol created more than 20 silk prints of her face, all based on one single photograph by Gene Korman from 1962 that was used as an advertisement for the feature film Niagara. For Warhol, the image of Marilyn Monroe was the essence for two major themes in his work – death and the world of glamour.
Andy Warhol's work stands in the center of this exhibition and is the motivating power and inspiration for it.
Horesh's Monroe gets a different interpretation with a unique finger print, emphasizing his control of a wide scope no techniques of painting, photography, print and graphic media. The "Marilyn" is set in deep textures of color, figurative stains of paints in which she momentarily hides, only to leap out again with her distinguished face, her lips, her eyes, all preserving the strength of this legendary icon. This way the artist creates a new
As an additional gesture to Warhol the pioneers, Horesh exhibits the 32 Campbell soup cans, a work that demonstrates Warhol's inclination to choose ordinary objects from the everyday all American life. Campbell's soup cans symbolize the fast food industry and the mass production and are still today an icon that symbolize the influence of the industrial life and the consumer culture at all its power.
The graphic images that Horesh chooses to print on these cans shows an identical Campbell can image with a different verbal context – "imagination is more than knowledge" by Albert Einstein as a way of homage to Warhol's avant-garde work.
The artist:
Zvi Horesh, artist and multidisciplinary designer, Ceo of Horesh interior design, lectures about creative thinking and inventions, has exhibited in the past a few exhibitions among them one with the internationally renowned artist David Gerstein. His work has gain vast interest from collectors and galleries in Israel and abroad
Curator: Liat Miran, Artists- Way Gallery, Switzerland
————————————————————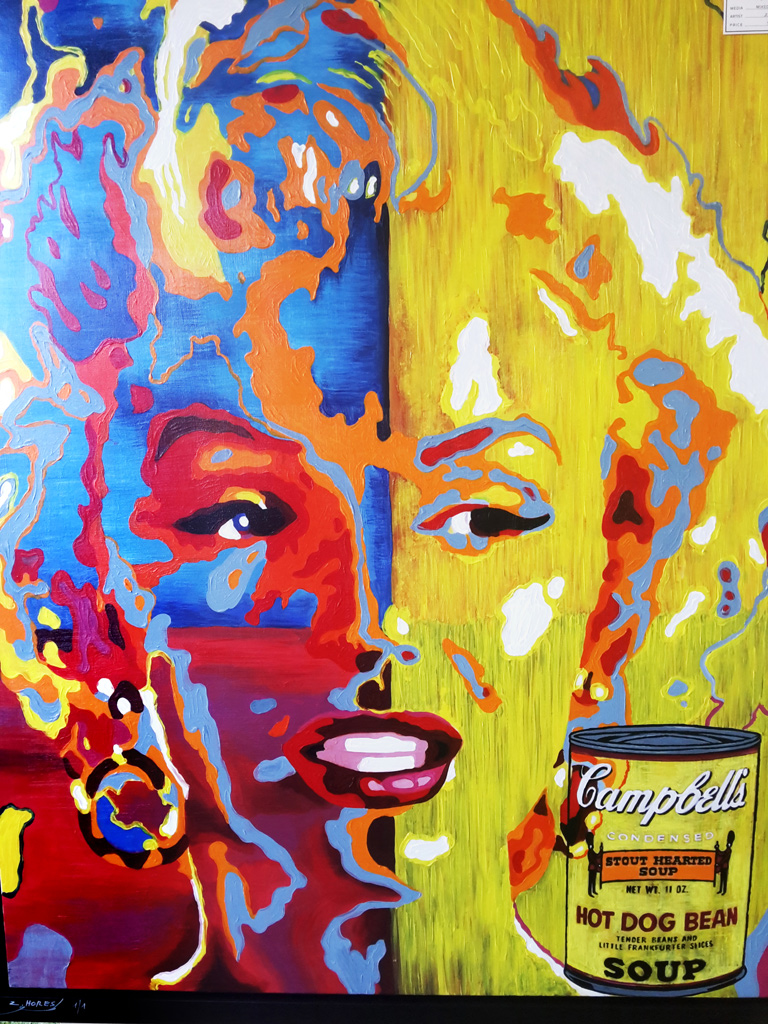 Zvi Horesh abilities as a graphic designer bring into his work an enhanced visual added value, with a graphic ability to create fascinating scenarios of form, structure and unique color textures.
As a designer who owns an interior design studio and an art gallery, Horesh knows how to combine the art work and the space in which it will set.
His last exhibition with the artist David Gerstein "riding in the wind" achieved great interest amongst the media and collectors.
The first and most important feeling that Horesh is keen on including in every work that he creates is the "wow experience", a cognetive feeling of optimism and joy of life.
Major techniques of work that he uses:
1. Mixed Media, Double print on voile fabric and photographic paper
2. Mixed Media painting
3. 3d op art – photography, graphic overlay and print on lenticular lenses