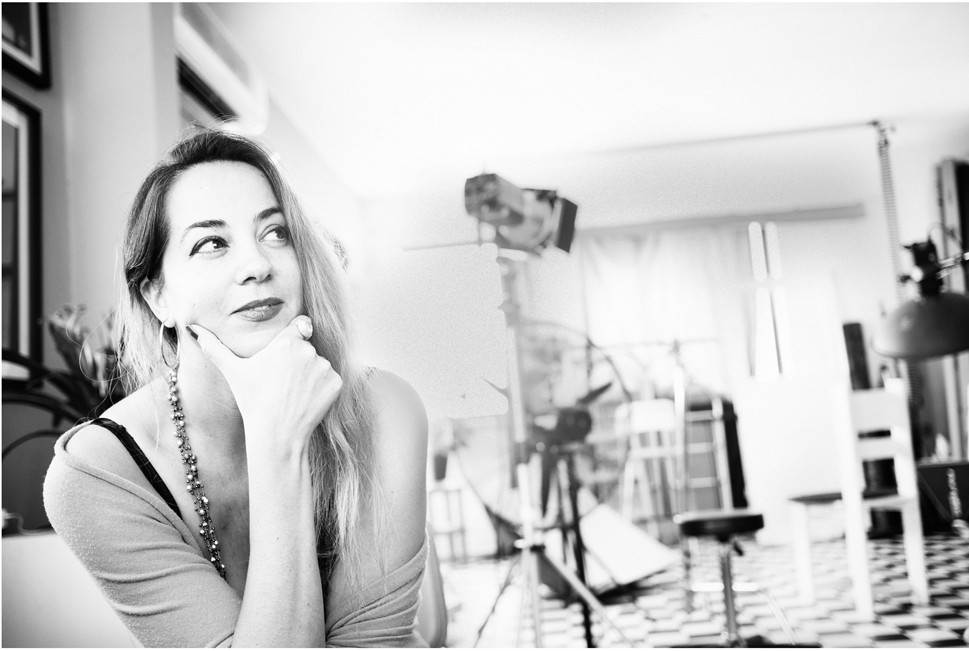 Dafna Navarro, A Israeli – Spanish citizen, born in Jerusalem and lives in Tel Aviv, Israel. She is a known figure in the Israeli art world as a lecturer, curator and appraiser of art and collectibles.
Also a WordPress Expert for Corporate Sites & Woo Commerce Sites (Active online stores). With many years of experience in Google Analytic, Google Adwords and PPC.
Dafna has lectured at academies of visual art and design with years of experience working in advertising and media.
Her education started at Technion University studying Interior Design followed by general design studies with the artist Ilana Goor. She later obtained a diploma in Curatorial studies and Art Appraisals.
In the beginning of her career she worked as a Graphic Designer in various multimedia companies such as Ness Technologies, Casdim International Systems, along with several major advertising agencies in Israel.
In 1998 she began teaching at the Avni Institute of Art and as a lecturer in visual communication at Bezalel Academy of Art and at Magen the Religious College of Art and Design.
Dafna has authored a number of books for Israeli academic institutes including John Bryce College. She also developed course curriculum and content in a number of fields including photography, internet, media and graphic design. She was later involved in the marketing of these courses to various technology companies.
In 2012, Dafna established the Known Israeli Online Gallery For Contemporary Fine Art "Sell My Art", specializes in the sale of Israeli art to interior designers, architectural firms and private individuals.
In 2013, She established the first and known online gallery "Israeli Art Market", The biggest Israeli Online gallery for contemporary art coming from Israel. The company showcases the top Israeli artists and photographers, marketing contemporary art and Judaica; Specializes in marketing Israeli Art to all over the globs, The largest showcase of art from Israel, hundreds of artworks and dozens of emerging and established artists with free shipping worldwide.
In 2014 Dafna founded the first Israeli Art Magazine comes from Israel In the English Language for distribution worldwide, Later on the magazine re branded to "Art Market Magazine", an International Art Magazine, With deeper focus on auctions, art fairs and exhibitions from all over the world, interviews with the new emerging artists and coverage of the most updated and neat fashion&art collaborations. The Magazine became one of the leading Art magazines in the US, with a full distribution by Barnes&Noble in the US&Canada.  Available for subscription and single issues on many digital platforms, including Magzter.com, Pocketmags.com Google Play and iOS
At the end of 2014, Dafna also founded the "Israeli Lens Magazine", Later on was re branded to "The International Lens Magazine" for Fine Art Photography. Lens Magazine takes a single concept each month, and allows its contributors to delve into any ideas and emotions evoked from this theme, leading to a rich and varied selection of photographs and stories behind them. The most recent issue featured an Exclusive Interview with Martin Parr, President of Magnum Photos International. The Magazine became one of the leading photography magazines in the US.
Available for subscription and single issues on many digital platforms, including Magzter.com, Pocketmags.com Google Play and iOS
Dafna is the CEO&Founder of Israeli Art Market Online Gallery, Art Market International Magazine, Lens Magazine for Fine Art Photography, Sell My Art Online Gallery and Show My Work For Portfolios & Exhibitions Opening.