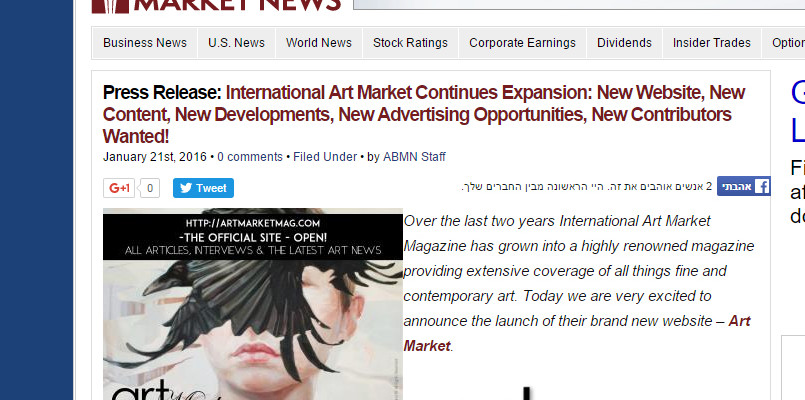 International Art Market Continues Expansion: New Website, New Content, New Developments, New Advertising Opportunities, New Contributors Wanted!
Over the last two years International Art Market Magazine has grown into a highly renowned magazine providing extensive coverage of all things fine and contemporary art. Today we are very excited to announce the launch of their brand new website – Art Market.
Read the full article: Press Here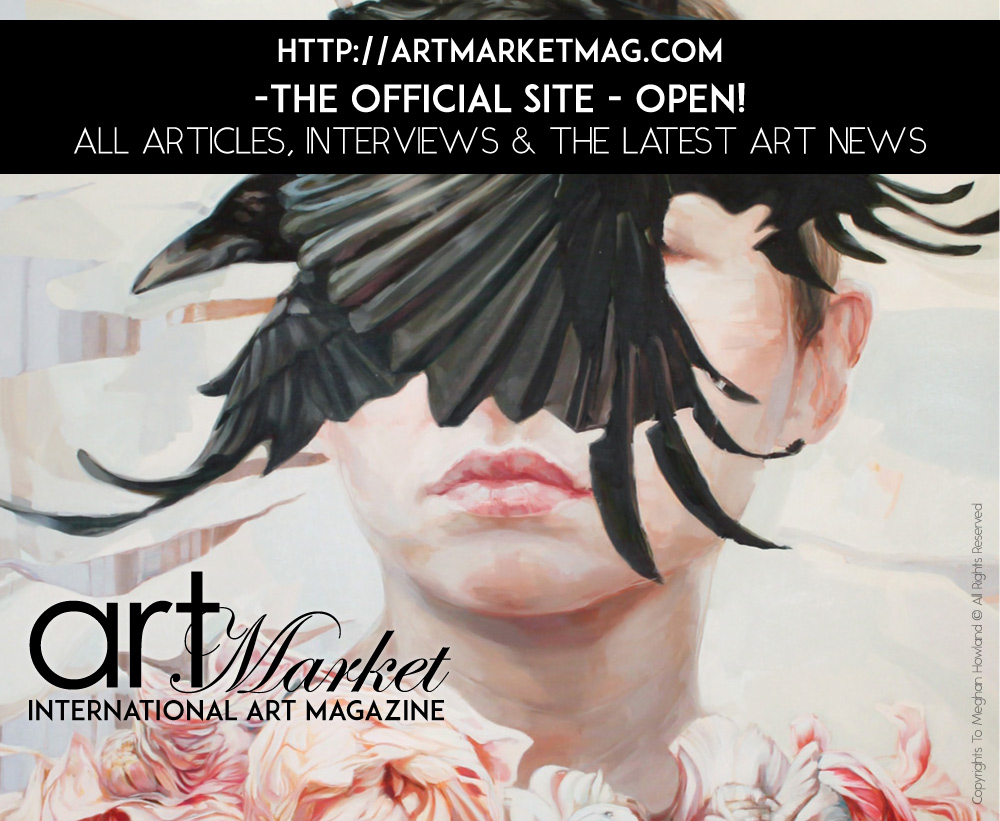 New Content
As the official website to partner the already popular International Art Market Magazine, the website has a rich catalogue of content, covering all things art. Fine arts, contemporary arts, though-pieces, coverage of exhibitions, profiles and interviews with artists both established and emerging are just a few examples of all of the high quality content found on the websites. With over two years of articles and interviews gathered over the course of the International Art Market Magazines publication, there are hundreds of amazing articles waiting to be discovered. Artwork produced by some of the most influential artists from around the globe can be found here, not to mention the work of many aspiring and emerging talents. Amongst the content found here, Art Market is proud to announce 5 regular contributors to the website. Each one of these comes from their own field within the arts, providing extensive and varied coverage and opinions on the website. This is only the beginning; the content found here at Art Market will only continue to grow.
New Developments
With this new launch comes exciting new developments for the publication and website. We are very excited to announce that we are now being distributed by Pocketmags.com, and with them being the largest distributor of digital magazines in the UK and all of Europe, this provides a great opportunity for The International Art Market Magazine to find an even greater audience who love art and culture.
New Advertising Opportunities
With this growth and expansion comes a new opportunity, as both publications are now open for advertisement. This provides an exciting new chapter for International Art Market, as we look forward to the chances of collaborating with a variety of advertisers that want to reach our growing international audience. The International Art Magazine is available on digital newsstands such Pocketmags and Magzter, which provides us with a massive potential for readership. We are also available to buy from Google Play and the App Store which provides an even further reach for a new audience. Please contact (mail@artmarketmag.com) for further inquiries.

New Contributors Wanted!
We have always been on the lookout for talented contributors with a passion for art. There are no prerequisites to become a contributor; we want to hear the thoughts and opinions from all walks of life. Art is universal; it affects and influences everyone differently. You can be an artist yourself or just love to write about it -we want as many perspectives as possible! The future is very bright for International Ark Market. We are looking forward to every step we take and hope the many people can join us along the way!