SERGIO CAMPOREALE
Theatrical Art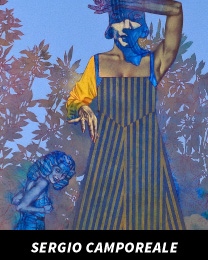 Sergio Camporeale was born in 1937, in Buenos Aires, Argentina. Camporeale is an Argentine visual artist with a long, well-respected international career. He specializes in the work of Watercolor, Acrylic and printmaking that combine the expressionist trait with the delicacy of the material. He graduated from the Escuela Nacional de Bellas Artes Prilidiano Pueyrredón in 1961 and has exhibited in Buenos Aires, Paris, Tokyo, Lisbon, New York, Singapore, Miami, Panama, Lima and Bergamo. In 2011 he participated in the exhibition of Latin American artists of Italian descent in Washington D. C. Camporeale's works are owned by art collectors which present their collections in museums in Switzerland, United States, Venezuela, Colombia and Argentina.
"I try to force the viewer to incorporate into the work and to discover many meanings that can bring him in his conversation with me. He can step in and complete the work by himself."
-Sergio Camporeale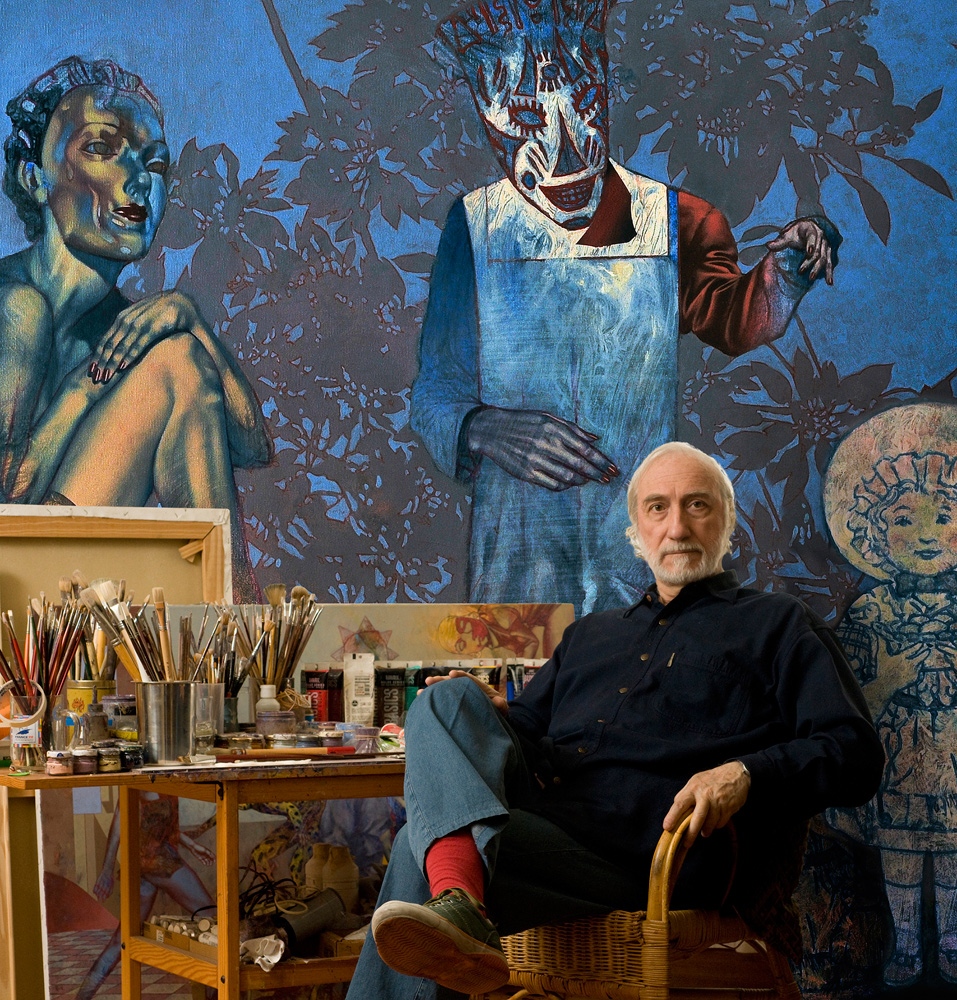 My feeling against the white cloth is a kind of vertigo that makes it impossible for me to interact with the same. I feel that I am on the brink of an abyss. It is true that for some artists this is perhaps some light that they need for their work, but this is not the case for me. It impressed me much when I was talking to some of my writer friends who told me about the problem that they had against the sheet of paper in white. They had to put any phrase or lyric or something, as to "get dirty" and thus be able to begin writing. In general, I cover fabric with colors that I left over and use them as a trigger to start a new adventure.
I never know which way to go, not where I go. I have a remote idea of what I represent … Contrast is exactly what I do not want to represent, in contrast to the idea that the work is a mirror of myself and others. I am always interested in studying and finding new ways to deepen my painting techniques, the language of painting. That made me acquire the tools I use to grow and to be able to explain my world. This currently seems as an eccentricity, and this happens in most art schools."
"A set of images or scenes from the past, causal allegories can guess or not, and the comic is also an iconographic source that interests me. I try to force the viewer to incorporate into the work and discover many meanings that can bring him in his conversation with me. He can step in and complete the work by himself. Perhaps everything resembles a collage of the 21st century and represents my attempt to join my work with poetry. The college plays in the paradox of investing and moving visions of the unknown. These images have no relation with the other, as in the content of a dream. It is the spectator into the work and go to the many tracks, signals, signs, diagonals, to elucidate a reality that is unclassified.
The theatrical aspect of my work is that often there are characters that move from one work to another, like an actor who acts in a first act, and then reappears in the third.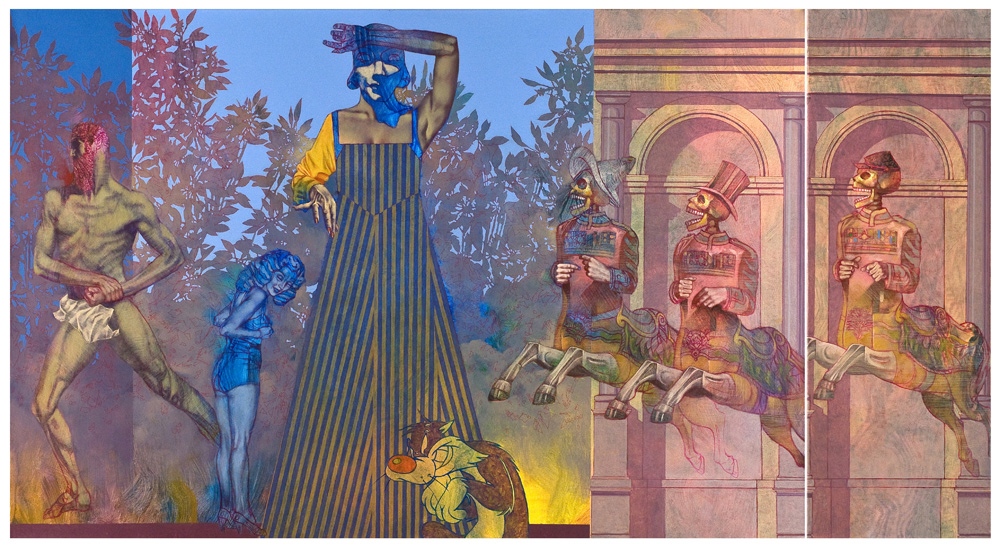 Each painting is a riddle without a solution, they are unconnected scenes that are not reached to know very well what happens between people and scenes that star in it. The opportunity to clarify a story that never ends is left to the viewer.
Your mood will allow you to read the work differently. I try to at least show that the work may be a mirror, to force people to dissociate it from the aesthetics of the banal, of obscene, and feel that it has not lost the desire to the illusion. I seek the complicity of the viewer in creating another reality, to unravel what is happening in the work and turn this into poetry …
I know it's difficult, but I think art in general has become a bluff, insignificant, where the search of nonsense and zero, is itself the underlying snobbery mediocrity.
There is a marketing strategy of nowhere, where this becomes an initiatory and snob power, and the public understands where there is nothing to understand.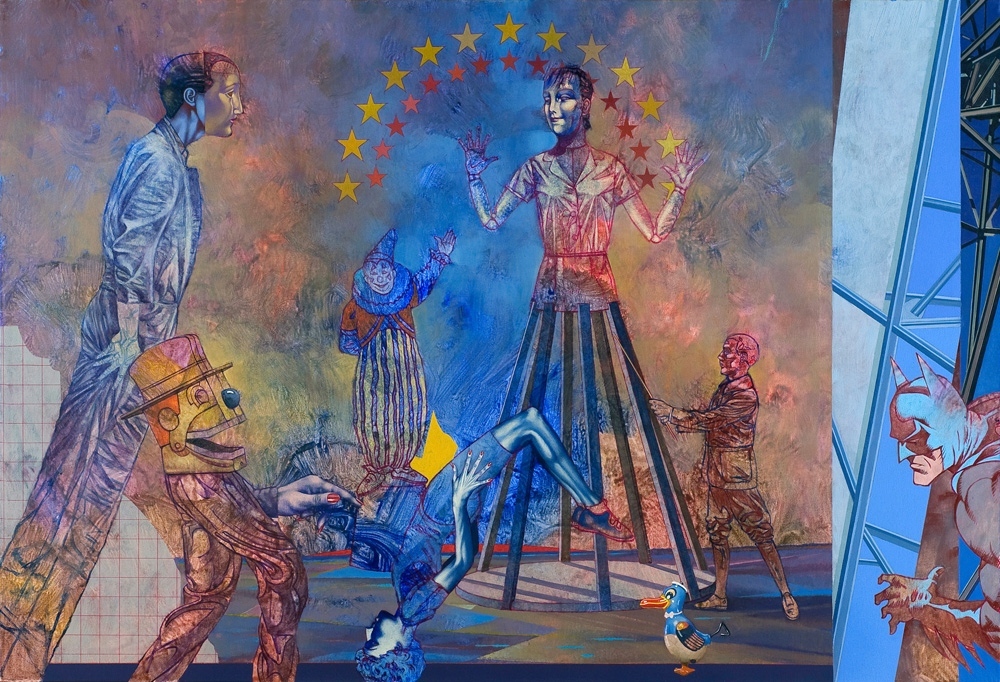 SERGIO CAMPOREALE
Website: https://www.artsy.net/artist/sergio-camporeale
email: scamporeale37@gmail.com