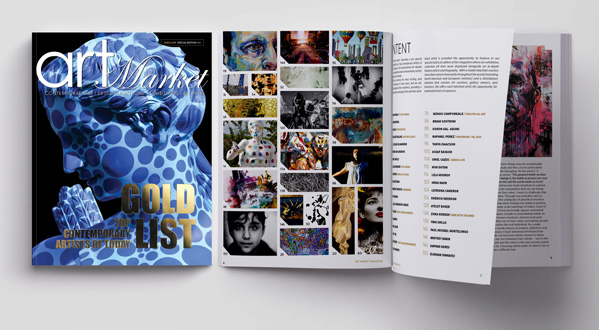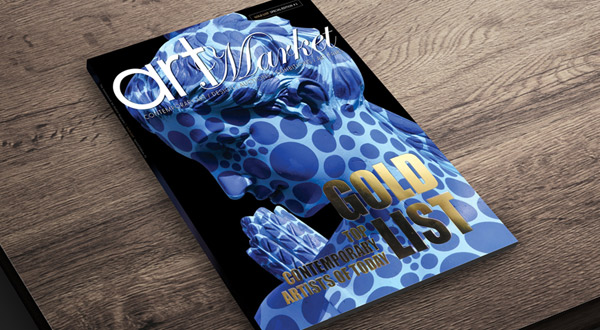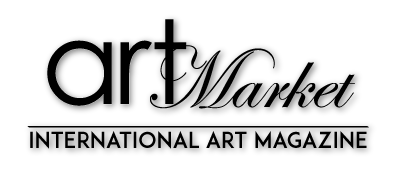 Art Market offers you the opportunity to get your artwork published in the magazine.
We like to show a varia of art from all over the world! Therefore, journaling that appears on your work in another language is no problem at all. After all, the language of art is universal!
Art Market has a worldwide distribution with more than 15000 readers for each monthly publication.
Our Excellent magazine available for subscriptions and single issue on all platforms:


We invite you to fill the submission form, with all the details about your art, background, add images of your artworks and we will review your art for a full article on the magazine and on Art Market Website.
GENERAL ARTWORK SUBMISSION GUIDELINES
Don't send high resolution images yet! Upon acceptance, we would require high quality photographs (high resolution digital images: at least 150 dpi at 8½" x 10″) so be sure you have those waiting in the wings. Ensure your photos have the artist's name in the title. (For example: "jane-doe-painting01" and "jane-doe-painting01-detail")
Include your name, address, country and e-mail address in your email.
Please write about your background, add a C.V or Artist Statement
The chosen artists will be featured in the magazine, will get a full article about their work, with up to 10 images exhibited in the article. Full contact information with the artist and the article will be featured on the Art Market's website along with the Magazine's Digital & Print Editions.
We wish you the best of luck!