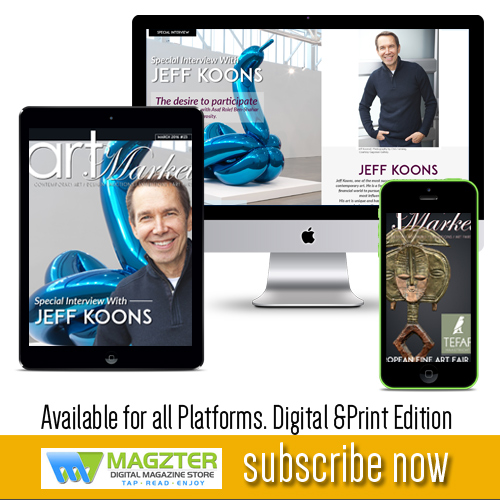 Art Market Magazine. The International Magazine for contemporary Fine Art. Bringing you inside the global art world with more access and insight to the people, places and events that shape our industry. With deeper focus on auctions, art fairs and exhibitions from all over the world, interviews with the new emerging artists and coverage of the most updated and neat Fashion&Art collaborations. New style, New content, New International Art Magazine.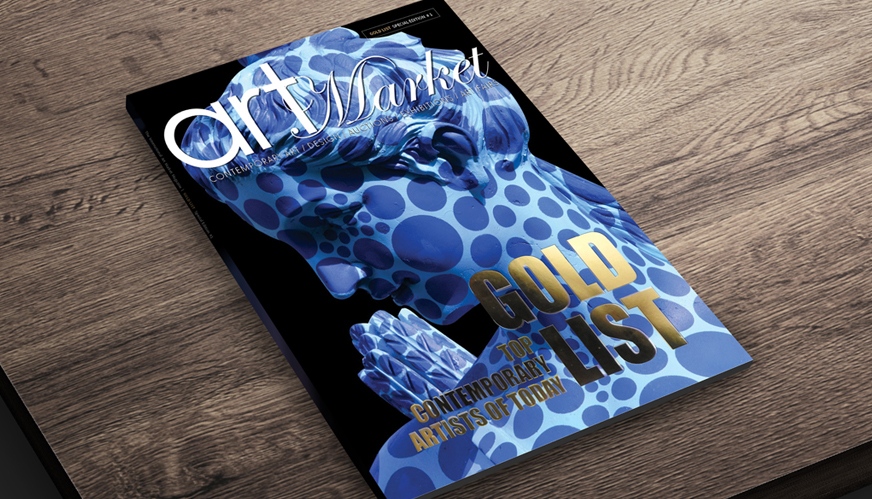 PUBLISHED! GOLD LIST – Top Contemporary Artists of Today
Now available in Digital & Print
Order your Hard Copy Now
---
Submit your art for our upcoming Special Issue
The Gold List #2 – Top Contemporary Artists of Today!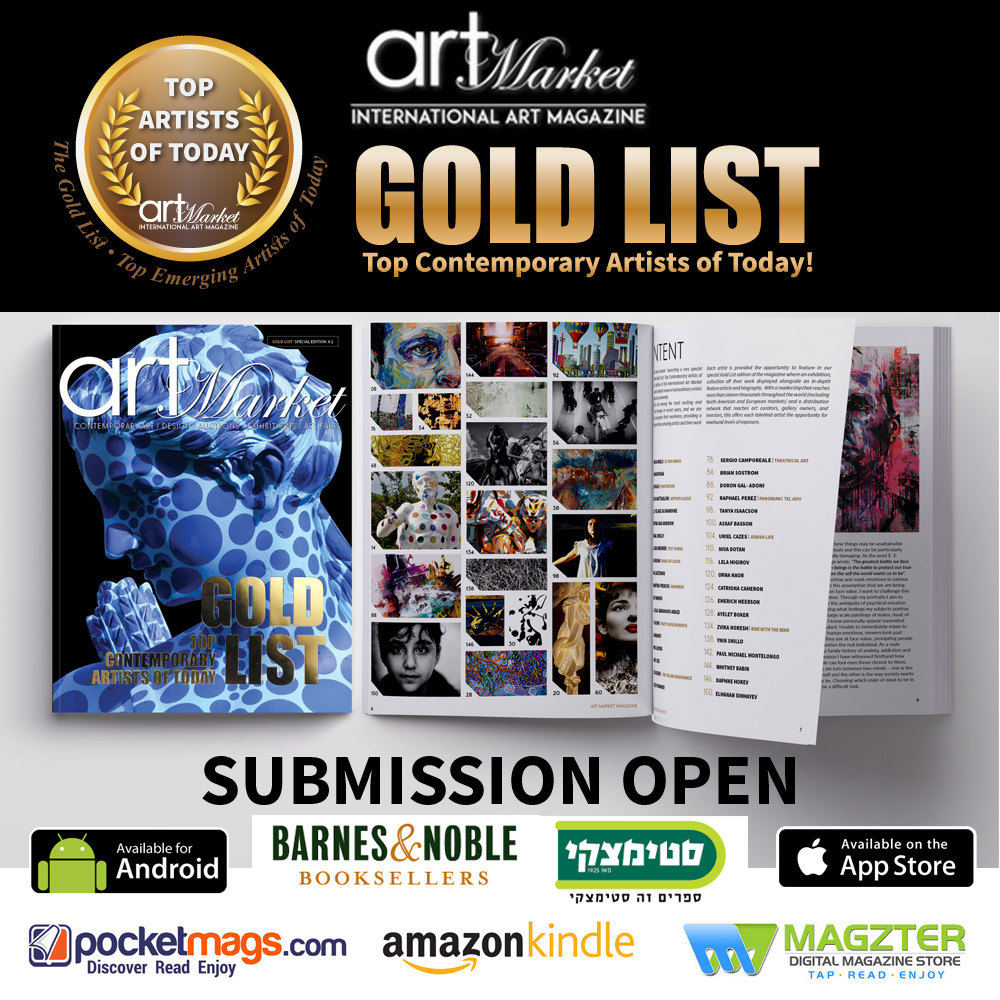 Art Blogs
MARC SIJAN World Leader for Realism in SCULPTURE  by  Jack Pearson. This is the story of a Milwaukee man, an extremely talented sculptor whose works are found all over

Global Art Market Trends By Miguel Bermudez The much-anticipated Art Market Report delivered by The European Fine Art Fair (TEFAF) has been greatly improved. Through distilling a myriad of
Interviews
Most Influential
– AN ART OF A RIDE – Exclusive Interview with  ERIC SMITH, President, Redwood Media Group by Dr. Asaf Rolef Ben-Shahar.  Eric Smith, one of the strongest figures in

Exclusive Interview with Jacob Pabst, Artnet CEO THE SON BECOMES THE FATHER: Vision, art and business innovation Jacob Pabst, Artnet CEO speaks to Dr.Asaf Rolef Ben-Shahar about curiosity, vision and father-son

An Exclusive Interview with Liz Sterling SVP. Head of American Art Department, Senior Specialist Sotheby's by Asaf Rolef Ben-Shahar, PhD   Thank you Liz for your willingness to participate
GET YOUR  INTERNATIONAL MAGAZINE NOW
CONTEMPORARY ART / DESIGN / AUCTIONS / EXHIBITIONS / ART FAIRS