---
Just Published!
Issue #38 – January 2018
We are most delighted to publish 2018 first issue, with a special coverage of three important international art fair: ArtExpo Las Vegas, Art Fair London and Art Stage Singapore. We also featured special exhibition coverage, including David Hockney and Edvard Munch at the MET museum, and a coverage of Josef Albers in Mexico, exhibition at the Guggenheim museum.
You will also find in this month's issue Art Auction Results, most interesting articles and Coverage of exhibitions from all over the world, emerging artists and so much more!
Enjoy!
Subscribe now on Magzter

---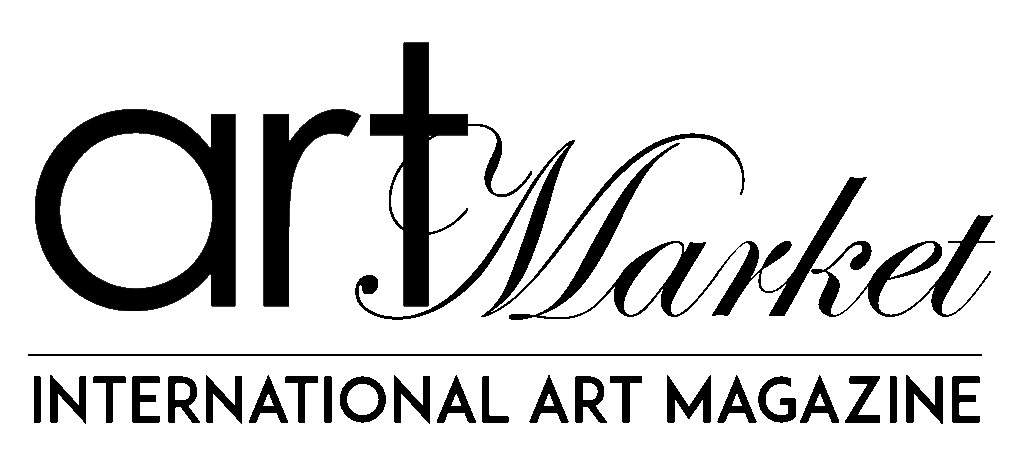 Welcome to the International Art Market Magazine
Art Market Magazine is known for its quality publication, bringing the readers a deeper focus on auctions, art fairs and exhibitions from all over the world, article and exclusive interviews with emerging and most known artists in the world today, including Jeff Koons, Cindy Sherman, Yayoi Kusama, Antony Micallef, Banksy, Andrew Salgado and many more.
The honorable Art Market Magazine's GOLD LIST of Top Contemporary Artists of Today, gets full distribution in both print and digital media and exposure to over 50,000 readers around the world by Barnes & Noble's Book Stores in the US and Canada, Steimatzky Bookstores in Tel Aviv, Israel, and at international art fairs.

Art Market Magazine is a media sponsor and has a full collaboration with main international Art Fairs around the world, Our publication has a full distribution for free at the art fairs and at the Art Fair's official bookstores. Expected amount of visitors in each Art Fair: more than 30,000 readers.
FULL DISTRIBUTION AT THE UPCOMING ART FAIRS:
ArtExpo Las Vegas / ArtExpo New York / [SOLO] / [FOTO SOLO] / Art Santa Fe / Art San Diego / Spectrum Miami /
Red Dot Miami / Florence Biennale /
Enjoy!
Digital subscriptions are available across all devices, on all platforms.
Full Distribution in Print & Digital Worldwide 

.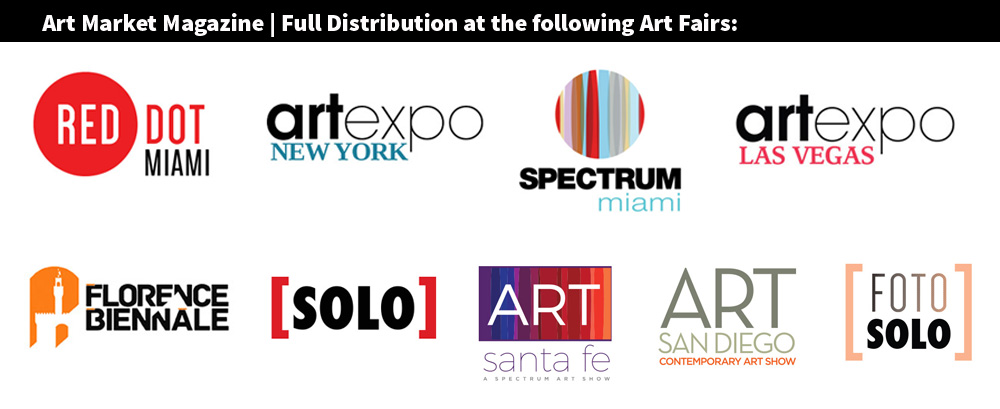 ---

---
---
Art Blogs
FREEDOM AND LIBERATION THROUGH ART Beauty is truth By Miguel Bermudez The Leiden Collection of Dutch Golden Age Paintings A fateful visit to the Metropolitan Museum of Art in

Chinese Art Market Correction by Miguel Bermudez China is approaching a very important stage in its economic and geopolitical development. A number of disputes with its neighbors, including Japan,
Interviews
Most Influential
TAKING QUALITY ART TO THE PUBLIC Special Interview with Eric Smith, CEO, Redwood Media Group Eric Smith, one of the strongest figures in the contemporary art world today! As

ART STAGE SINGAPORE 2018 ART STAGE is the flagship show of the Southeast Asian art world and the region's key voice in representing the interests of Asian art in

LONDON ART FAIR RETURNS FOR ITS 30TH ANNIVERSARY 17 – 21 JANUARY 2018 From 17 – 21 January 2018, London Art Fair will return for its 30th anniversary edition.
GET YOUR  INTERNATIONAL MAGAZINE NOW
CONTEMPORARY ART / DESIGN / AUCTIONS / EXHIBITIONS / ART FAIRS